Passing & Playmaking training drills are important for any team in both maintaining possession and creating chances. Within football, players who can create chances from unsuspecting positions can often be the most valuable asset to a team. The modern-day attacker needs to have the ability to do both, to be as effective as possible on the pitch.
Passing training drills are one of the most critical parts of training for players. As the game has evolved, players in all positions need to have the ability to be comfortable both on and distributing the ball to build attacks and maintain possession. Players need to have a range of passes at their disposal including the ability to play short, and long passes both quickly and accurately to teammates.
Playmaking training drills are also an important part of any training session. These focus more on player positioning in terms of creating space for themselves to receive the ball, as well as the timing of their passes, to ensure they're starting attacks at the most effective time.
Take a look at our Passing & Playmaking training drills below for drills you can utilise within your own training sessions!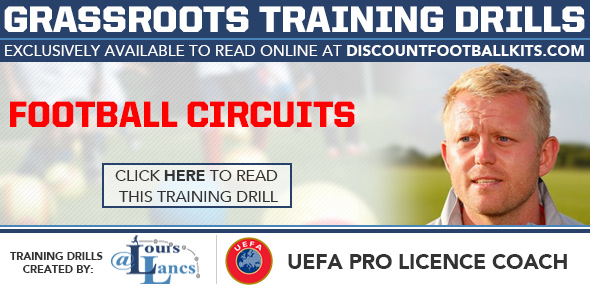 Part 1 The ball works its way around the circuit. Add more passing and receiving points to keep the players active if you have more players. I tend to let the players work the ball from start to finish however they choose. A little challenge I throw in is they cannot...
Meet The Coaches
We have worked with many coaches over the years, many of whom work within the professional setting and love to pass down information to grassroots sides. We currently have training sessions from a range of coaches with a range of backgrounds and experiences.