Part 1
The ball works its way around the circuit.
Add more passing and receiving points to keep the players active if you have more players.
I tend to let the players work the ball from start to finish however they choose. A little challenge I throw in is they cannot produce the same pattern twice in a row.
Once the player at the top receives the ball they drive at the defender creating a 1v1.
If they score the return to the start position, however if they do not score they become the defender.
To spice it up you can throw in first player to score 5 goals!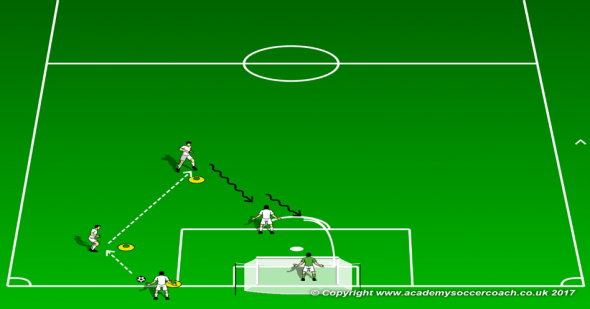 Part 2
Side Sections
The player aims for 50 touches of the ball between the base line and the 18 yard box.
They then play the ball off the rebound boards.
Fire it in to the coach and then finish in the goal.
They then move round to the half way line for the next part of the process.
Central Section
Two players attack the one defender.
Out of the two attackers whatever one loses possession then becomes the defender for the next defenders. If the pair score they move then move round to a side section each and the defenders stays for the next attack.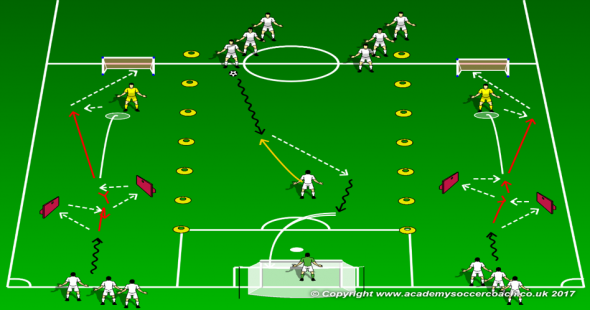 Here at Discount Football Kits, we have an wide range of training accessories available to purchase, to help improve your training sessions. Check out our accessories here!