We are excited to bring to you our 60 Second Series, where we enlist UEFA Pro Licence coach Louis Lancaster to share his knowledge with you. The series focuses on 1-v-1 drills that incorporate a range of skill-based attacking and defending scenarios for players to improve their awareness, confidence and ability. We also compiled a list of questions sent to us by yourselves in a Q&A.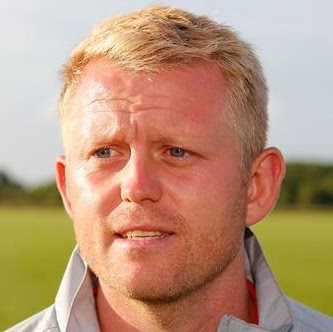 Louis Lancaster
UEFA Pro License Coach
Louis Lancaster is an English professional football coach who holds the highest coaching qualifications in the UEFA Pro and Elite Level licences. Born in Barking, England, Lancaster's previous management experience comprises coaching roles at a number of high-profile clubs including Arsenal W.F.C., Brentford F.C., Portsmouth F.C., Watford F.C., Shanghai Shenxin F.C. and Taiwan. In 2011, Louis was selected as one of 16 coaches from the past decade to participate in the inaugural FA Elite Coaches Award. He currently serves as Assistant Manager of the Utah Royals in the National Women's Soccer League.
Clubs, Colleges & Academies
Personalised Garments Per Week