Attack vs Defence training drills are one of the most effective training methods in preparing players for match day scenarios. It focuses on repetitive waves of attack from attackers, whilst the defence aims to prevent them from scoring. Allowing players to spend more time training in their respective position helps maximise both training time and effectiveness.
This Attack vs Defence training drill can also be customised to increase/decrease the difficulty for either the attacking or defending team. Add difficulty to the attacking team by adding more defenders, or restricting areas of the pitch, or add difficulty to the defending team by decreasing defender numbers to create overload scenarios or challenge defenders to reach specific areas of the pitch to help improve their distribution from the back.
Take a look at our Attack vs Defence training drills below for drills you can utilise within your own training sessions!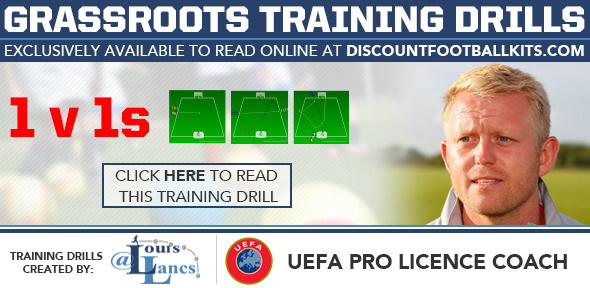 Step 1 The coach roles out the ball into the arena. The whites try to score up the pitch. The yellows try to score down the pitch The ball is dead once the ball leaves the pitch. Step 2 The blue player passes the ball across the arena to the white player. The blue...
Meet The Coaches
We have worked with many coaches over the years, many of whom work within the professional setting and love to pass down information to grassroots sides. We currently have training sessions from a range of coaches with a range of backgrounds and experiences.