Position specific training drills are one of the most beneficial ways to improve a player's individual ability within a specific position. By continually placing players in scenarios specific to their position on the pitch, coaches can identify players strengths and weaknesses, and then adjust their training drills accordingly to help develop and improve them.
One of the main benefits of utilising position specific training drills within a training session is improving their positional sense. It's crucial that players are in the best position whether attacking or defending, both on and off the ball. They can also be used to develop a player's role in a position further, such as attacking higher, or defending deeper to help players become a better all-round player.
We have a range of position specific training drills for every position! Take a look below for drills you can utilise within your own training sessions!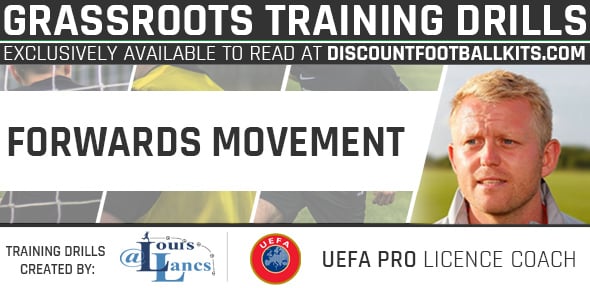 This drill is aimed at developing a forward's movement. There are three demonstrable examples to work on which can produce dynamic attacks for your team: movement with the ball, movement against the ball and offside to onside. Movement with the Ball Form a back four...
Meet The Coaches
We have worked with many coaches over the years, many of whom work within the professional setting and love to pass down information to grassroots sides. We currently have training sessions from a range of coaches with a range of backgrounds and experiences.