Movement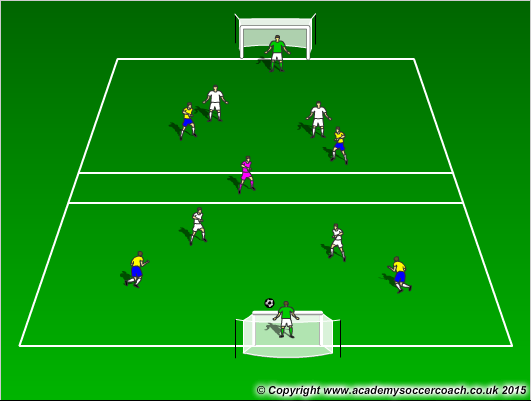 Process:
The yellows attack up the pitch.
The whites attack down the pitch.
To start with each team must go through the purple player (your no.4)
The no.4 must look to always be available within their channel.
Progressions:
Add a man marker to encourage the no.4 to work smarter to become a free man.
Screening Passes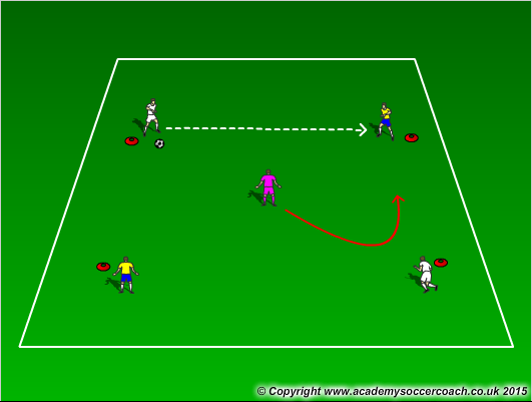 Process:
The whites and the yellows pass the ball to each other trying to get it end to end.
When transferring the ball can they try to hit the yellow player.
Your purple no.4 tries to prevent forward play.
They must whatever happens stop the yellow player receiving the ball.
Forward Passing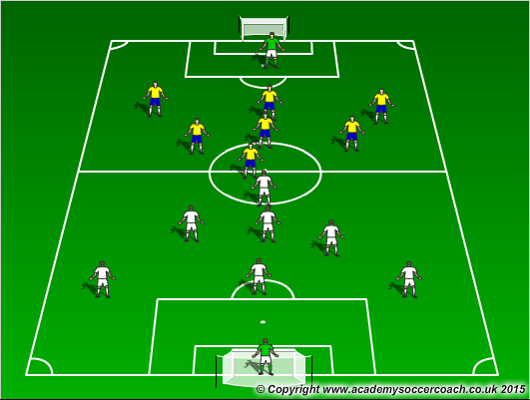 Process:
8v8 game
Challenge your no.4 to play forwards at every opportunity.
For every forward successful pass give a point.
Ask the right questions in how to get more points and then play again.