Finishing training drills are essential for improving a player's ability in front of goal. The difference between winning and losing in football often is often reflecting upon the changes within a game. An attacking player with the ability to take their chances in front of goal consistently is often the matchwinner and fans favourite.
Finishing training drills can be utilised in a range of different ways to ensure attacking players are prepared to score from various positions. From simple 1v1 scenarios against the keeper, finishing from passes and crosses and finishing from acute angles, Finishing training drills can be constantly adapted to improve players finishing ability. Attacking players must be able to finish with both feet, as well as their head to ensure they are the complete forward for their team.
Take a look at our Finishing training drills below for drills you can utilise within your own training sessions!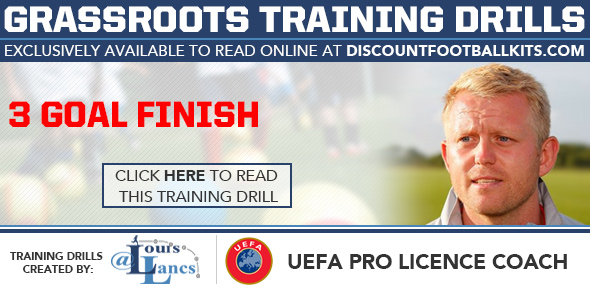 Part 1 Play a one two with the yellow player and finish towards goal. The player leaves the box and returns in to it attacking a cross from point 2. Same again however the cross comes in from point 3. Part 2 The white player has two touches to score a goal,...
Meet The Coaches
We have worked with many coaches over the years, many of whom work within the professional setting and love to pass down information to grassroots sides. We currently have training sessions from a range of coaches with a range of backgrounds and experiences.