Part 1
Play a one two with the yellow player and finish towards goal.
The player leaves the box and returns in to it attacking a cross from point 2.
Same again however the cross comes in from point 3.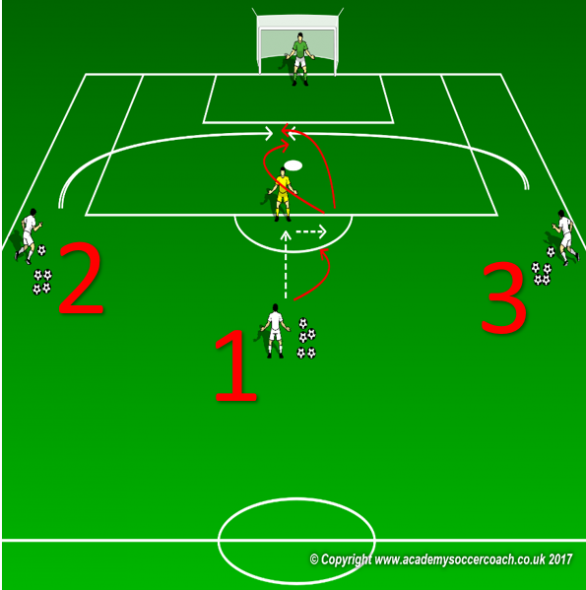 Part 2
The white player has two touches to score a goal, they must also keep the ball within the D on the first touch.
They try to finish a low driven cross from point 2.
Lastly they attack a cross from point 3.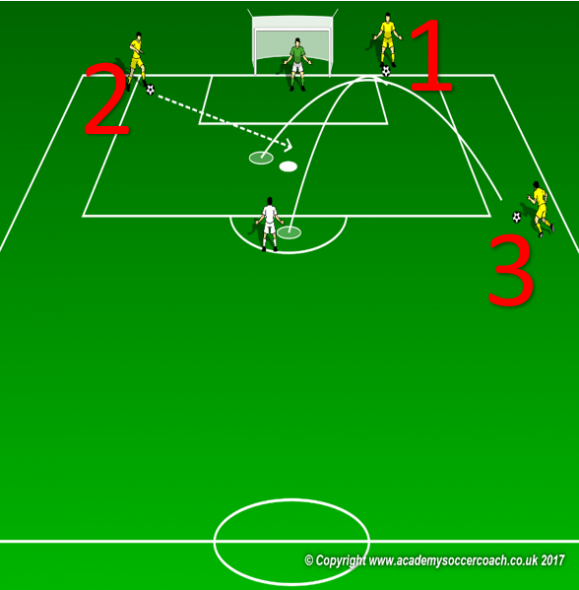 Part 3
They player beats the mannequin and produces a shot at the goal.
They then run along the back line and latch on to a through ball.
They then leave the box and return in to looking to attack a cross from point 3.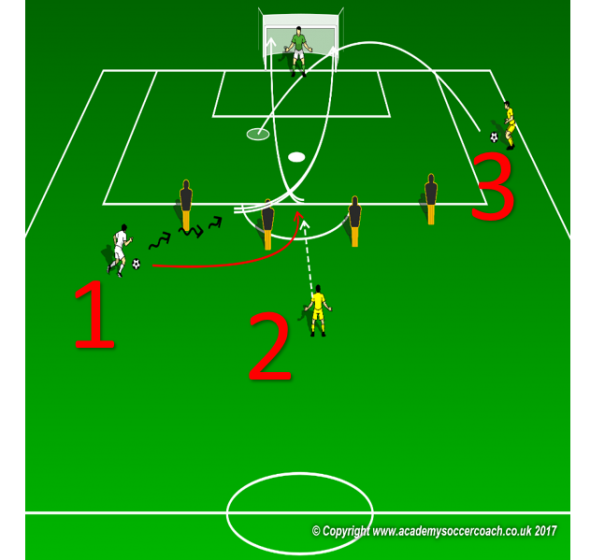 Mannequin's are the ideal accessory for practising a range of different training drills, and are widely used across all levels of the game. Check out our range of mannequin's at Discount Football Kits here!