Towards Goal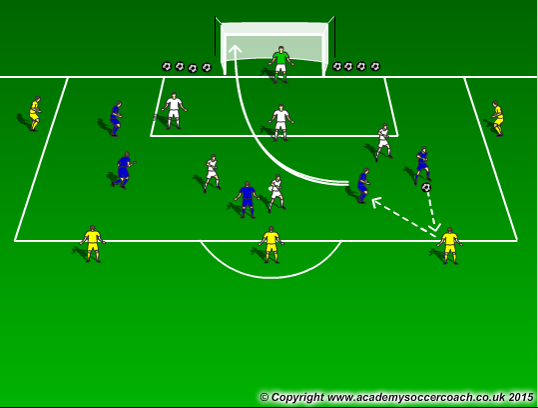 Structure:
-Set up the area as above, I usually use the 18 yard box.
Rules:
-Blues and whites fight in the middle.
-Whoever has possession of the ball must lend the ball to the yellows and receive it back. This must be completed every time they regain possession.
-Once a team do this they have control of the goal and are allowed to score.
-If the other team win possession they must go through the same process to score.
-The yellow players play off one touch.
-Winner stays on…first to win 7 matches!
2v2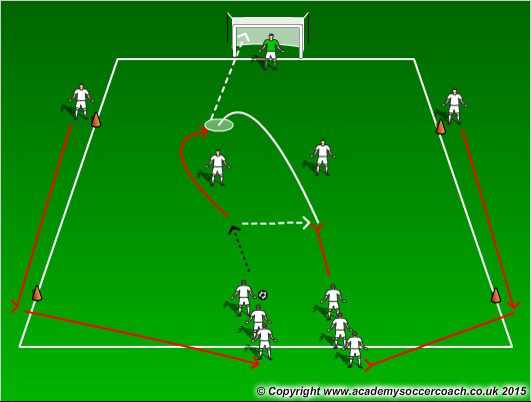 Structure:
-Set up the area suiting the needs of the group. You will need footballs and football cones.
Rules:
-All players go through the circuit.
-2 attackers travel down trying to score a goal (2v2).
-The 2 attackers then become the defenders (2v2).
-Once they have defended they gently jog to the cone and sprint to the next as shown on the diagram.
-They then join the queue and go back through the process.
Progressions:
-Add goals/targets for defenders to allow transition.
-Introduce under and overloads.