Skill based & technical training drills have become a more common practice as football has evolved. Skills once only seen in South America can now be seen across the globe with players adding flair to their game which can change a game in the blink of an eye. Skill based training drills can be used to improve a player's 1 on 1 ability with a defender, allowing them to learn, develop and employ moves learnt on the training field, within a matchday situation. They can also be used to give attackers the crucial ability to gain an extra yard against defenders to allow them to continue their teams attack through maintained possession, passing, and crossing.
Technical training drills can help improve a player's overall style, enabling them to improve a wide range of areas including, first touch, dribbling and positioning.
We have a range of Skill based & Technical training drills for every position! Take a look below for drills you can utilise within your own training sessions!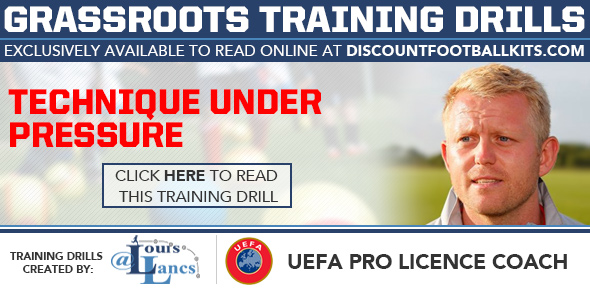 1 - Nothing But Net: Players attempt to score a goal hitting the net first. 2 - Passing Accuracy: Players try to pass the ball so it stops within the square. 3 - Receiving: Players hit each board 5 times using a maximum of two touches each time. 4 - Off Ground:...
Meet The Coaches
We have worked with many coaches over the years, many of whom work within the professional setting and love to pass down information to grassroots sides. We currently have training sessions from a range of coaches with a range of backgrounds and experiences.