Here at discount football kits, we've closely studied some of the world's most elite international teams, in both the men's and women's game, to discover their playstyle and the tactics behind it. For managers and coaches, finding a team's most effective playstyle can be challenging, as well as difficult to install. By looking different teams with varying playstyles, we've made it easier for managers and coaches to explore a range of playstyles and tactics in which they can try with their own team.
We've compiled all of the National team sessions below so take a look below for drills you can utilise within your own training sessions!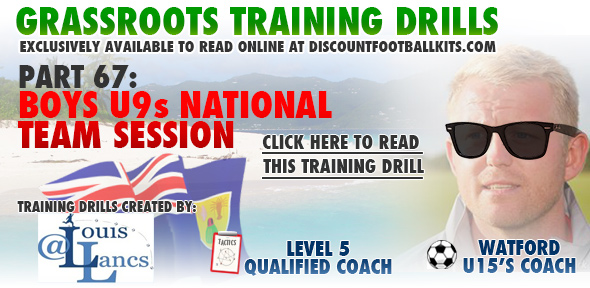 If you coach an U9's team these training sessions are designed specifically for you. U 9's Coaching Drill 1.  Structure: -Set up the area as above varying the distances depending on ability and numbers. Rules: -4-5 players in each team. -Each team has their own ball...
Meet The Coaches
We have worked with many coaches over the years, many of whom work within the professional setting and love to pass down information to grassroots sides. We currently have training sessions from a range of coaches with a range of backgrounds and experiences.