Last month Louis headed off to the Turks and Caicos Islands to train the national football teams (men's and women's). For the next few weeks we will bring you the training sessions which saw an upturn in form for Turks and Caicos resulting in a win over the British Virgin Islands.
Drill 1.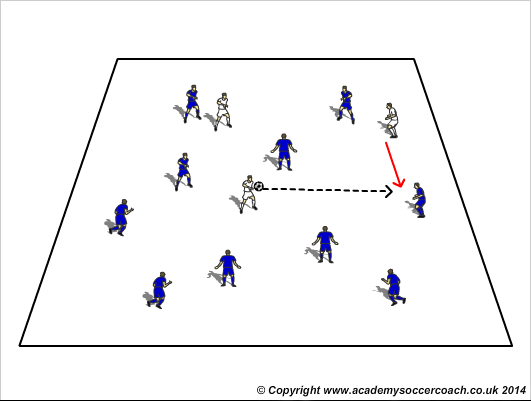 Structure:
Square was 15 by 15 yards.
Rules:
The whites have possession of the ball.

They must pass the ball in hands.

Whites try to tag a blue player. Only the player with the ball can tag.

If a blue player is tagged they join the whites.

Last blue player WINS!
Drill 2.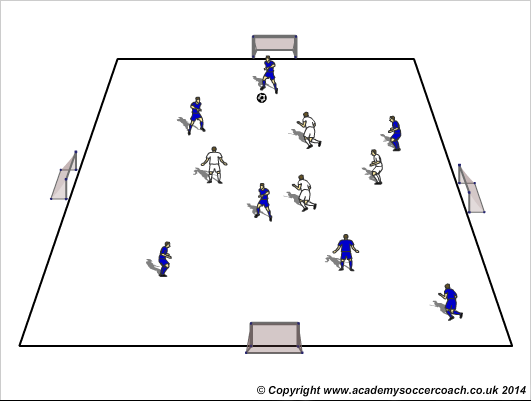 Structure:
Square was 20 by 20 yards.
Rules:
Blues have a major overload and possession of the ball.

Blues keep possession of the ball away from the whites.

The whites who have an under load try to win the ball.

Once the whites win the ball they can score in either of the goals.

We played for 2 minutes and then changed personnel.
Drill 3.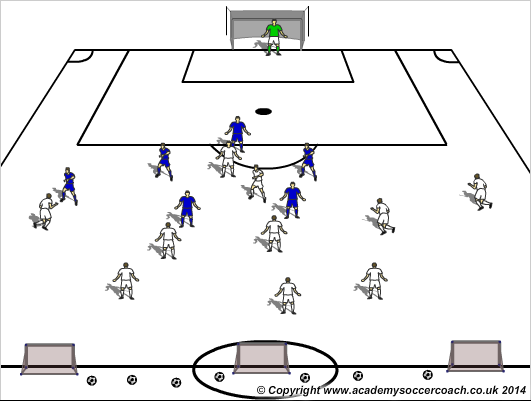 Structure:
-Half a pitch with plenty of balls on the half way line.
Rules:
Blues have a goal keeper and 6 outfield players (back 4 and 2 CM's)

They had 2 extra full backs who stood next to the goal and rotated every 2 balls.

Whites tried to score having a huge overload in the main goal.

On winning possession blues had to try and score in any of the goals on the half way line.

If the ball went out of play all the whites except the striker returned to the half way line in 4 seconds to collect a new ball.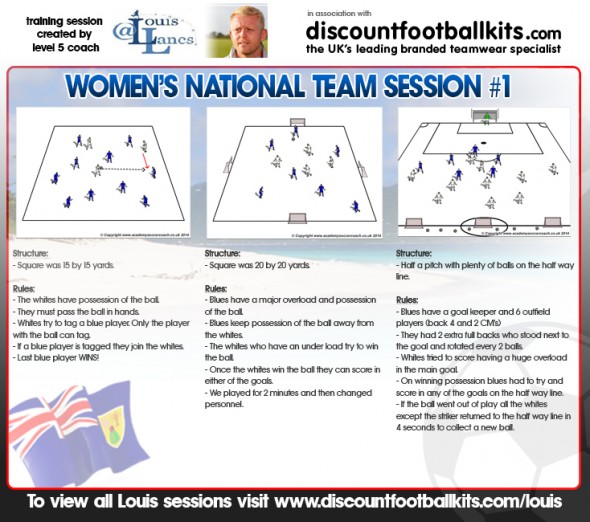 Training session by Louis Lancaster in association with Discount Football Kits. You can find a full list of the training sessions on the Discount Football Kits Facebook page, in a photo album called coaches corner.