Attacking training drills are essential in developing players ability in the final third of the pitch. With more managers and coaches adopting a more defensive approach within their tactics and training drills, it's crucial for attacking players to have the ability to break through defensive lines and create chances.
Attacking training drills can be used both individually and in teams. Individually, attacking players must have the ability to take players on, have a range of passing to both maintain possession and cut through defensive lines, as well as be able to finish chances from multiple positions. Within a team attacking players must be able create space and opportunities for each other through movement off the ball, be able to cross from both open play and set pieces, as well as have drills to exploit set piece situations.
Take a look at our Attacking training drills below for drills you can utilise within your own training sessions!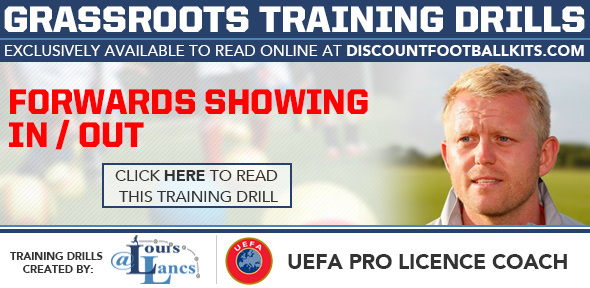 Forward Showing In Equipment: Set up the area as shown on the diagram making sure it suits the needs of your players. Rules: The whites pass the ball laterally. As the ball is moving the two defenders also move preventing the whites playing forward into goals. The...
Meet The Coaches
We have worked with many coaches over the years, many of whom work within the professional setting and love to pass down information to grassroots sides. We currently have training sessions from a range of coaches with a range of backgrounds and experiences.