Process: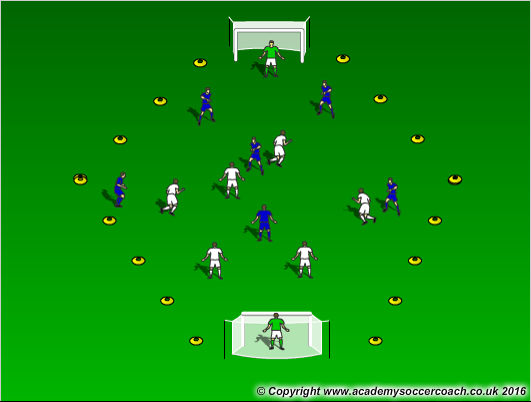 Normal rules apply, however the only difference is the pitch shape.
This shape naturally forces the team in possession inside the pitch.
Depending on your returns for the session and players add offside -lines.
High lines to exploit space in behind.
Deep lines to give opportunities to beat the block.
Process: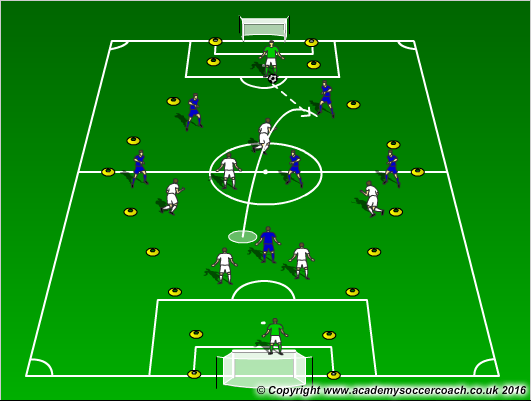 Same game as the previous.
The offside lines are key depending on your returns and players needs.
Progressions:
Change from diamond shape to circle.
Play on a normal pitch and condition one team to attack centrally whilst the other team must try to regain possession in wide areas.