List of football equipment needed includes speed ladders, football cones, footballs, slalom poles, football hurdles and football goals.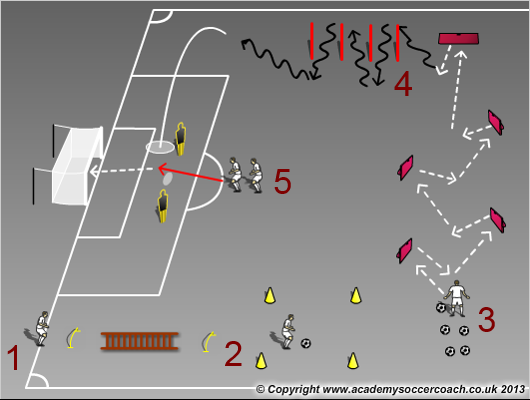 Process
1.Over the hurdle, through the ladder and over the hurdle.
2.Six quick turns within the square (leave the ball).
3.Go through the rebound boards.
4.Dribble through the poles and then explode out and produce a cross (then go to edge of the box)
Attack the cross and then repeat the circuit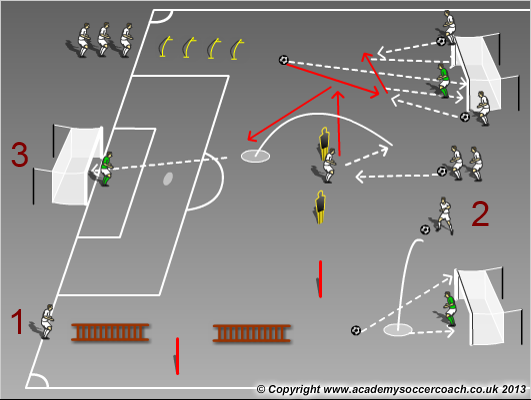 Process
1.Through the ladder, touch the pole, through the ladder, touch the pole followed by a striker and then a finish from a cross.
2.Play into the striker who plays it back. They move into the space in behind and play a pass to meet the run. The striker goes through to finish at goal and you become the striker.
3.Through the hurdles and then strike at goal. The receive a pass from each of the servers next to the goal

Tips to suit the players needs
-Numbers are never a problem as you can add activities, also players go round on a conveyor belt system
-Try and use the four R's (receiving, releasing, retaining and running with the ball)
-This can be used as a call down or an intense session depending on work top rest ratios.
-Try different activities and see how they work. Get feedback from your players and in time get them to identify what they feel are crucial.