Possession specific training drills are important for players in developing their ability on the ball. Maintaining possession has become increasingly common within the modern game with more and more teams wanting to dominate opponents. It's effective in luring opponents out of positions which can be exploited by attackers, as well as tiring out opponents by making them cover more ground defensively. However, it can be risky approach to adopt, especially within the defensive areas of the pitch, so it's essential players are confident and have ability on the ball to keep possession well.
Utilising Possession specific training drills within training sessions can help increase a player confidence on the ball, whilst also allowing teams to adopt a more attractive playing style over time.
We have a range of possession specific training drills for every position! Take a look below for drills you can utilise within your own training sessions!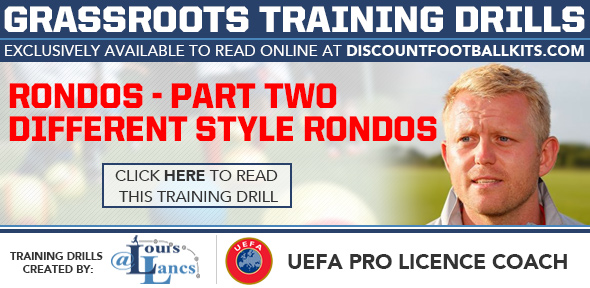 Adjust the area to meet your desired outcomes. 3 equal teams if possible, adjust if needed. Deploy the defending team in the centre circle. The diagram shows the blues 4v2 against the whites. The blues must complete 8 passes before passing to either of the yellows in...
Meet The Coaches
We have worked with many coaches over the years, many of whom work within the professional setting and love to pass down information to grassroots sides. We currently have training sessions from a range of coaches with a range of backgrounds and experiences.