Adjust the area to meet your desired outcomes.
3 equal teams if possible, adjust if needed.
Deploy the defending team in the centre circle.
The diagram shows the blues 4v2 against the whites. The blues must complete 8 passes before passing to either of the yellows in the remaining squares.
Once a yellow receives the ball they all join the square to try and complete the 8 passes. The next set of white defenders are released with the others returning to the circle. The blues then spread out and the process continues.
The team that lose possession become the defenders.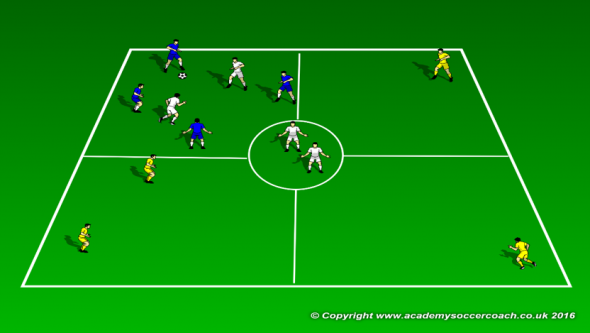 Progression
Adjust the size to meet your desired outcomes.
Any numbers work as long as each box is overloaded.
The two defenders have to go through the process by winning the ball in each box.
While the blues have the defenders in their box they try to retain possession for as long as possible.
If a group do not have the defenders in their box you can give them a condition such as keep the ball off the ground, pass and move etc.
Once the defenders complete the process select another two.
To make it competitive you could record the times.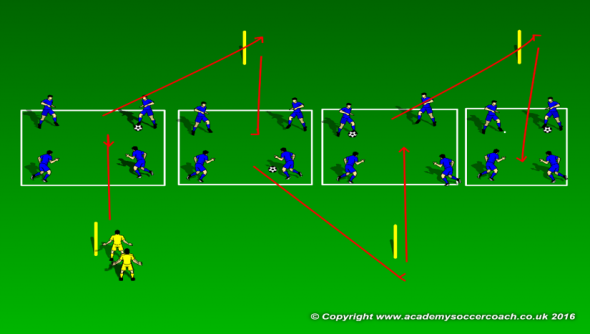 Here at Discount Football Kits, we have an wide range of training accessories available to purchase, to help improve your training sessions. Check out our accessories here!