Greg Dyke has this week declared grassroots football to be "in a degree of crisis" after the publication of the second part of the FA's England Commission showed English football to be "miles behind" the likes of Holland and Germany.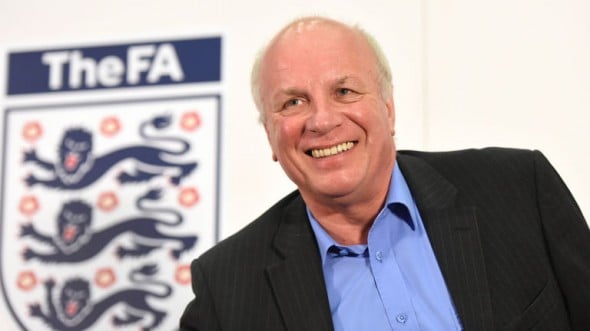 And harking back to an old DiscountFootballKits blog article written in June this year, it seems our readers knew the problem all along.
In our poll, which asked: What are the biggest challenges facing grassroots football? 45% of respondents said the answer was the State of facilities/Pitches, with another 20% saying it was General costs.
Greg Dyke said: "It is clear we have a real problem with pitches. Local authorities' budgets are being squeezed and most of the pitches are owned by them."
"The maintenance of these pitches is not as good as it used to be and over the last two years there have been swathes of games called off, so it's a real issue."
As a result the Commission has proposed the idea of so-called "Football Hubs", which Dyke would like to see in place in 30 cities by 2020.
Each of these hubs would be home to state-of-the-art artificial 3G pitches that would eliminate the damaging effect waterlogged turf and sub-standard facilities have on the English game.
The cost of such an endeavour is surely its biggest barrier – it being estimated to be £50 million a year until 2020.
However, Dyke remains optimistic, believing that the project won't lack financial support from the likes of the Government, local authorities and perhaps even a stepped-up contribution from the Premier League, which after all is the biggest profiteer of England's love affair with the game.
These do all seem to be real solutions, with many referring to the benefits for society on a wider scale – such as tackling the obesity crisis – as a reason for everyone to get behind the idea.
Despite this, there still seems a long way to go. World Cup champions, Germany already has 5,000 3G pitches, whereas first-round flops, England have 639.
Greg Dyke hopes England will win the World Cup by 2022. We hope he's right.
Other Commission report proposals
More than 50% of all mini-soccer and youth matches to be played on 3G pitches
Recruit a further 25 full time FA coach educators
Increase Youth Award Level 3 coaches from 800 to 3,000
Increase Advanced Youth Award holders from 200 to 750
Increase Pro Licence holders from around 200 to 300
Increase the number of black, Asian and ethnic backgrounds
Increase the number of female coaches.