Discount Football Kits brings you the most exiting new competition in grassroots football.
Novembers entries give you four quality finishes to choose from- let us know which goal you think is best by commenting below.
If you have any goals you think could compete for the coveted GOTM trophy next month submit them via our twitter account or Facebook page.
This month we have a top coach Jed Davies who will be the guest judge. Jed is an expert on Spanish football and the assistant head coach at Oxford University Centaurs.
We will let you know the winner when Jed has decided- give @UKFootballKits and Jed Davies a follow on Twitter to keep updated with the result.
The winner was Matt Hayden!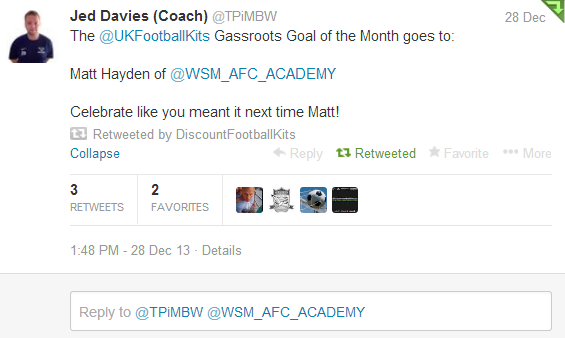 Music Copyright – "You Get High" by Pretty Lights
Discount Football Kits have received all videos in good faith, believing those who have submitted them are happy to have them used and edited. We also hold in good faith the consent of those who appear in any videos.