Defensive training drills are crucial in developing players ability in the defensive positions of the pitch. A well drilled and organised defence is the backbone of any successful team as it can limit opponent's chances in front of goal, as well as frustrate teams into over-committing players which can be exploited by attacking players through counter attacks.
Defensive training drills can be used both individually and in teams. Individually, defensive players must have the ability to tackle opponents, intercept passes, and have the aerial ability to both defend and attack long balls and set-piece situations. Within a team, defensive players must be able to keep a tight defensive line to catch attacking opponents offside, cover other defenders who may be out of position, and be organised as a unit to defend set pieces.
Take a look at our Defending training drills below for drills you can utilise within your own training sessions!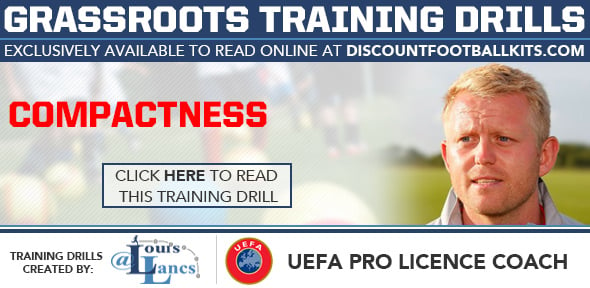 Part 1 The four players in possession move the ball sideways trying to hit their two target players in front of them. The defending four are trying to prevent forward play by blocking passes, no tackling allowed however you can introduce this later. If a target player...
Meet The Coaches
We have worked with many coaches over the years, many of whom work within the professional setting and love to pass down information to grassroots sides. We currently have training sessions from a range of coaches with a range of backgrounds and experiences.