Be sure to have a good ball supply. You can find our range of footballs here.
The first ball is played out wide which creates a 1 v 1 situation. The yellow player stays in his zone and the blue player cannot cross the line. Progress to allowing complete freedom.
Notice there are two yellows on the edge of the box who can attack the crosses if they come in.
Second ball is played to the other side.
Third ball is played central where the yellows have a 3 v 2 overload. They must get a shot off whilst in that zone.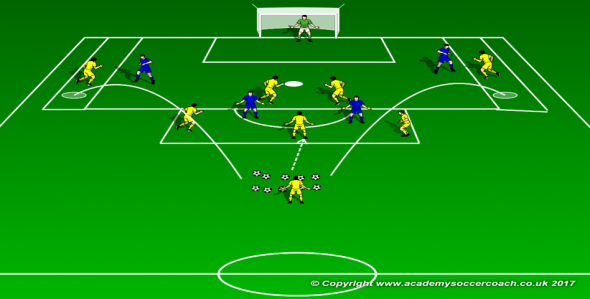 Progression
Similar to the previous practice.
1st ball out wide for a 1v1.
2nd ball out to the other side for a 1v1
3rd ball 3v2 in the central zone.
4th ball 5v4 full width no restrictions.
5th ball 6v4 full width no restrictions.
To solve the issue extra players simply have spare defenders behind the goal with extra attackers deployed around the pitch to come on.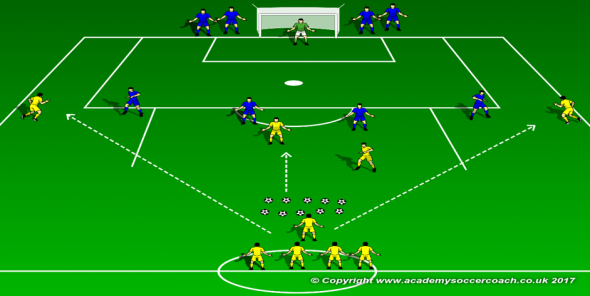 Here at Discount Football Kits, we have an wide range of training accessories available to purchase, to help improve your training sessions. Check out our accessories here!