Part 1
The four players in possession move the ball sideways trying to hit their two target players in front of them.
The defending four are trying to prevent forward play by blocking passes, no tackling allowed however you can introduce this later.
If a target player receives the ball he must play it to his mate one touch and they both look to score in the goals provided.
The defenders can move in to the zone behind them to defend the goal once the ball bypasses them.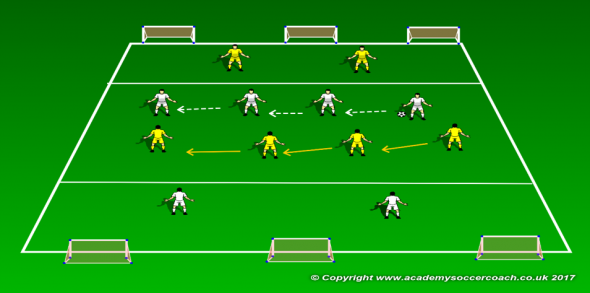 Part 2
The yellows switch the ball side to side twice.
During this time the defenders must move laterally maintaining compactness.
As soon as the ball has switched twice unopposed the game then becomes live with the yellows attacking the goal with the whites defending it.
Normal football rules apply.
If the whites regain possession they must try to hit targets.
Once the ball becomes dead the process continues again.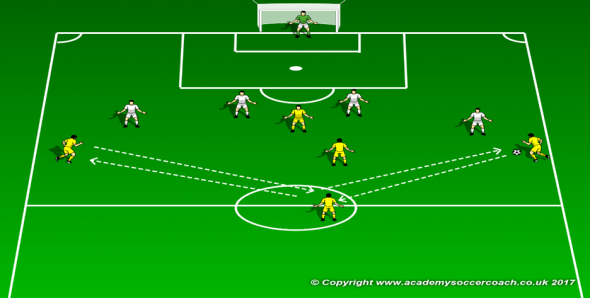 Here at Discount Football Kits, we have an wide range of training accessories available to purchase, to help improve your training sessions. Check out our accessories here!