A total of £1.5million of funding has been set aside to boost teams that cater for under-represented groups.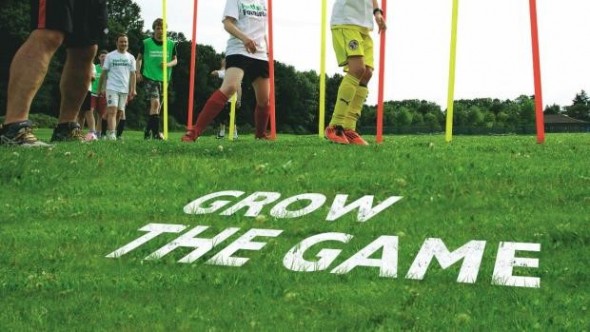 The Grow the Game scheme intends to increase participation in grassroots football by giving financial support to clubs that field teams with women and girls; disabled players and males aged Under-14-and-up.
For each new team that a club creates, £1,500 of funding will be given, aimed at covering the cost of league entry, refs' fees, first aid kits, FA coaching courses and football strips.
The application window for the scheme opens on Wednesday 7 January 2015 and will close on Wednesday 18 February 2015.
Funded by the Premier League and The FA, GtG is delivered by the Football Foundation, the nation's largest sports charity
If you think your club would benefit from the Grow the Game scheme either contact your local County FA or visit the Football Foundation website to see if you qualify and revisit it after the 7th to apply.