Towards the end of last year (2016), the FA offered to assist selected ex-players with their UEFA A and Pro Licenses as a path into managing and coaching. Frank Lampard, Paul Scholes, Steven Gerrard and Ashley Cole among others were all been contacted by the FA but this shouldn't be confused as the FA offering coaching roles to the former England stars. The thinking behind this is, the FA want to help ex-players gain their coaching badges to ensure they are not lost to the game.
Seeing the rise in many former players choosing to become pundits, radio hosts and members of the media in general, the FA has acted to regain their international stars.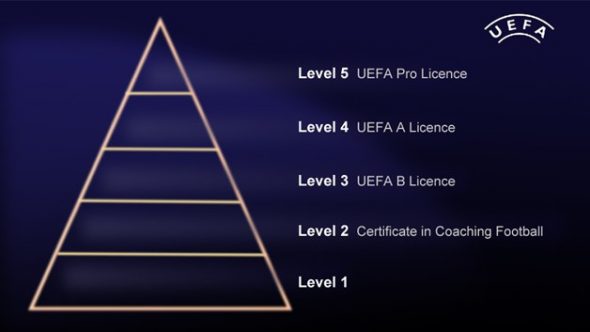 For the future
Keeping the elite players in and around the game will inspire a lot of young players/coaches to continue their progression to become better, especially with the ex-player's eager to gain their coaching badges.
Since his retirement earlier this year, Frank Lampard has been back at Chelsea to gain his coaching badges. Lampard is working on his B Licence, before he can move onto the UEFA A or Pro Licence. Steven Gerrard has also taken strides since his retirement after accepting a coaching role at the Liverpool Academy. He held talks with MK Dons but declined the chance to go straight into management at the lower levels, preferring instead to learn his trade as he continues his UEFA 'A' licence.
After accepting the role Gerrard said "This gives me a great opportunity to learn and develop as a coach, while at the same time offering my knowledge, ideas and experience to the young players at an important period of their development."
Elite players who have played at the level as Frank Lampard or Steven Gerrard should of course be encouraged to offer their knowledge, ideas and experience to the young players. This is one of the biggest assets these former players have and should not be lost to the game.
Appeal of being a TV pundit
Ex-players becoming involved in the media once their playing days are over has become very common with the growth of Sky, BT Sport and other platforms, but despite being an excellent TV pundit, Gary Neville essentially tried and failed as a manager at Valencia. This could be down to various reasons, for example, language barrier, lack of managerial experience or naivety and not to mention Valencia were/are going through a transition period. Even though he was able to continue his role at Sky, Gary's reputation took an initial hit and I'm sure he is disappointed with himself.
This begs the question, why risk your reputation and credibility to be offered a managerial role in which you'll be sacked within 1-2 years when you can sit comfortably in a studio and analyse? Well, being a TV pundit has not deterred Steven Gerrard from becoming a coach. In fact Gerrard, will still be able to continue his role as a television pundit for BT Sport while coaching at Liverpool and gaining his coaching qualifications which will certainly be an attractive path for many former footballers.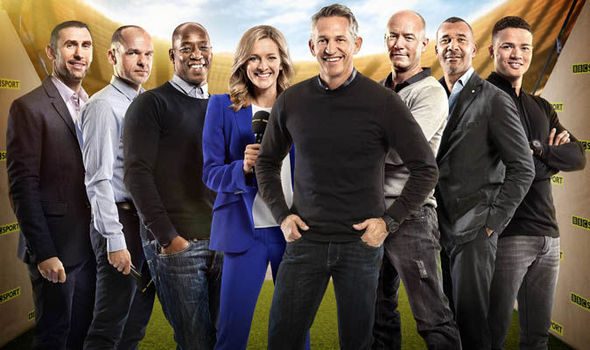 Publicity
English managers haven't been spoken about in a positive light since English man Sam Allardyce was appointed England manager and Eddie Howe has done remarkably well at Bournemouth. Unfortunately, Sam Allardyce left his position as England manager after one match and 67 days in charge but thankfully Eddie Howe is still doing an exceptional job at Bournemouth and has shed light on the potential of English managers.
English managers have been labelled a 'dying breed' with there being only 4 English managers in the Premier League and not one single English manager who has achieved a top-10 finish.
The prospect of the light shone on the new crop of up and coming English managers being former elite players would be a huge positive for the English game.
Striking gold
It can be argued how difficult is it in La Liga for anyone who managers either Barcelona or Real Madrid but club legend Zinedine Zidane has done a great job at Real Madrid. Zidane started his managerial career in 2014 becoming coach of the B team and then made the step to first team manager 2 years later. Since his appointment, Zidane has won no less than 3 trophies including the Champions League just 6 months into his reign. Pep Guardiola has an almost identical start to his managerial career starting as manager of Barcelona's B team and first team manager year later. Of course, not every player turned manager story will be such a success but this just highlights the potential there is, for a former England player to become an exceptional manager given the right guidance and opportunities.
Global representation
In the same way, English footballers rarely play their trade abroad, there is also a lack of English managers abroad and clearly being an ex-player helped Gary Neville to land the job which could be the same fate for the other players. Gary Neville was a great player in his own right but Frank Lampard, Paul Scholes and Steven Gerrard certainly have more national and international appeal and if any of those 3 went into management, I'm sure many teams nationally and internationally would welcome them to their club.
Even though it may have ended in failure, when Gary Neville was appointed Valencia boss it was a huge boost for English football as it's a rare sight to see English managers in foreign countries.
Possible negatives
According to the Evening Standard, the purpose for The FA to do this is unclear. It would be a different discussion if the FA did this to keep these former players in and around the England international football team but it seems the end goal is help players get into management at the end of his playing career.
Will they be any good as manages? Do they deserve the opportunity before an up and coming manager?
Are they good enough?
It would seem the path from player to coach is too easy without proving and developing any managerial skills which could be deemed unfair.
One example is Gary Neville, who ended his playing career and became a very successful TV pundit for Sky where he displayed great analytical skills and detailed explanations and advise for teams in the Premiership. He was so successful and well-presented that he received an offer from Valencia. Gary wasn't using his platform as a path into management but Valencia came for him and he saw the offer too good to refuse.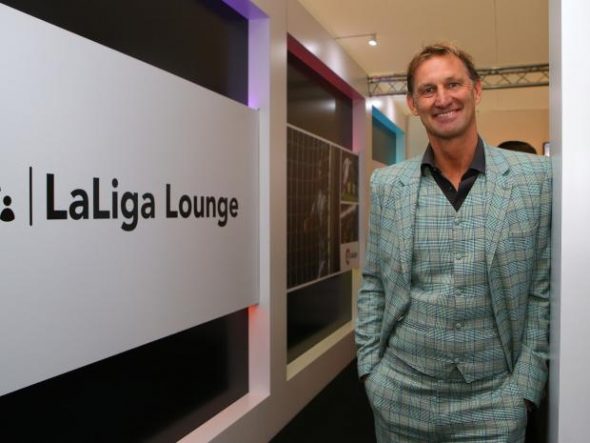 Gary was the Valencia manager for exactly 1 year after being fired for simply failing to deliver results. A true low point in his brief managerial career was the 7-0 loss to Barcelona in the Spanish Cup semi-final in which the club's sporting director Suso García Pitarch described it as "one of the worst results in our history".
In the case of Gary Neville, not going into managing after retiring was a great decision the contrast of how he's doing as a pundit and how he did as a manager show that management is not a smooth transition even for an ex-player.
Up and coming coaches
There are coaches around England are working through their current coaching badges and have dreams of coaching at the highest level only to be behind ex-players without any managerial experience. With this there will be less opportunities for young coaches as roles will be offered to ex-players before they go to an up and coming coach.
Conclusion
Ex-players becoming coaches or managers is nothing new and some will succeed whilst others will fail, it's just the nature of the game. How great would it be in the future if Frank Lampard or John Terry received the opportunity Roberto Di Matteo received at Chelsea in 2012 where he went on to win the Champions League.
These players have played under some of the greatest managers and coaches and have surely picked up a thing or two and they simply posses too much knowledge and experience to waste. Even though some of the bigger teams will be willing to give them opportunities like Gary Neville at Valencia, there's a multitude of English managers working within the 2nd, 3rd and 4th tiers of football.
If these players do decide to go into management, we cannot make the mistake we always do and put pressure and have high expectations. Sir Alex said it best "Young managers come along and people say this one will be England manager or boss of this club, but two years later they're not there. It's not an easy environment to come into, I wouldn't forecast anything."
Even though it's a tough one to predict, this is a great thing for English football, as the pool of English managers and coaches is growing and the probably of a successful English manager at any level is much more likely.