Harry Kane
Memphis Depay
Raheem Sterling
Ross Barkley
Luke Shaw
1.)    Harry Kane
Age: 21
Club: Tottenham Hotspur
Nation: England
Position: Striker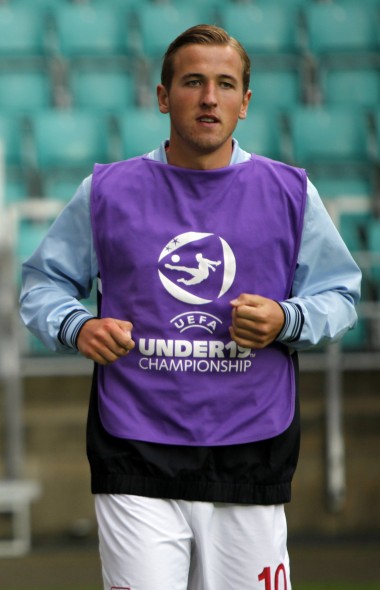 Harry Kane, an English centre forward who scored 24 goals in all competitions last season for Tottenham Hotspur. Kane also made his England Debut against Lithuania and scored within 80 seconds.
A firm fans favourite at White Hart Lane, Kane was a late developer and experienced many loan moves before being given an extended run in the Tottenham side.
Strengths
Described as an old fashioned centre forward Kane possesses a good first touch and has the ability to play back to goal as well as front facing. Good in the air combined with clever movement in the penalty area, Harry Kane can finish accurately with both feet and possess deceiving pace.
Hard working off the ball Kane is the complete forward.
Areas to Improve
Kane has a tendency to drift from the centre of the field to a wider left role. In my opinion Kane should focus on his work within the frames of the penalty area where he can convert crosses rather than supply them.
The Future
Kane's next challenge should be to build on his last season's achievements and cement a regular England slot. If target one is met I can foresee a move to a 'bigger club' in the next 2 seasons.
RB Rating: 9/10
2.)    Memphis Depay
Age: 21
Club: Manchester United
Nation: Netherlands
Position: Winger/Attacking Midfielder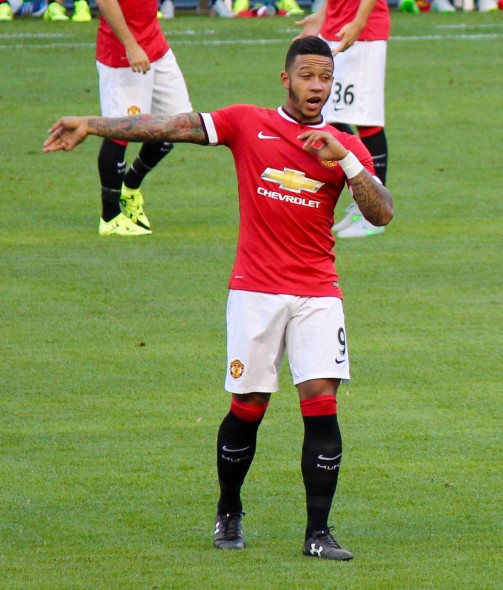 Memphis Depay, a Dutch born attacking player recently signed by Manchester United from PSV Eindhoven where he scored 39 goals in 90 senior appearances. He represented Holland at every age group and currently has 3 goals in 17 appearances for the senior national team.
Strengths
Depay is blessed with fast feet and a high skill set in 1v1 situations, comfortable on both feet Depay has good speed and a bullet of a shot. A free kick specialist Depay is ready to take the Premier League by storm with his confidence and swagger on the football.
Areas to Improve
Like any young player decision making can be inconsistent at the top level, when to dribble? When to pass? When to shoot? Over all areas Memphis can improve. Through game time Depay will consistently find a balance just like Ronaldo did when he burst onto the scene.
The Future
Seeing a regular slot in the Manchester United VI should be a short term goal. Long term targets revolve around his individual progression and a move to Real Madrid and Barcelona should be the pinnacle of any footballer.
RB Rating: 9/10
3.)    Raheem Sterling
Age: 20
Club: Manchester City
Nation: England
Position: Winger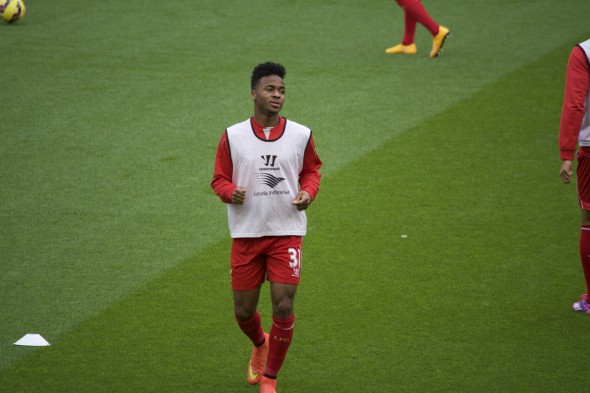 Raheem Sterling, a Jamaican born English international who represents Manchester City Football Club. Developed through the academy system at QPR and then Liverpool. Making 95 appearances for Liverpool FC scoring 18 goals, Sterling moved to Manchester City for £49 Million in July 2015. Capped by England 16 times, Sterling is an England regular.
Strengths
Fast, agile and skilful, Sterling's low centre of gravity aids his acceleration, strength and balance in tight areas. Blessed with a high skill set he is dangerous in 1v1 situations out wide and in central areas.
Areas to Improve
I feel Sterling needs to improve his end product. Completing a cross or finishing chases in big movements is an area he falls short. Once he starts adding more goals to his game we could be witnessing a world class footballer.
The Future
Securing his place as an England regular in a dominant attacking position and adding numbers to his performances could lead to a move to an elite European Club.
RB Rating: 8.5/10
4.)    Ross Barkley
Age: 21
Club: Everton
Nation: England
Position: Attacking Midfielder
Ross Barkley, an England International who represents Everton FC in the Premier League where he has made 76 appearances. Loans at Leeds Utd and Sheffield Wednesday elevated his development and has been involved in numerous England squads when he is fit. An exciting prospect.
Strengths
Excellent on both feet, Barkley possess a good, powerful frame. Excellent when driving forward with the ball from central areas and linking with the strikers. Barkley has a good long shot and a very good passing range as well as reactive skills in tight spaces.
Areas to Improve
Barkley plays on the edge and takes risks with the ball which is fantastic. Experience will guide him as to when he can be more consistent with his ball distances and game management. Off the ball Berkley needs to improve his desire to regain possession as this is an area which is limiting his game especially for England.
The Future
Ross Berkley can be as good as anything out there if he stays fit and stays confident on the pitch. Adding more goals and assists will see him become an England great.
RB Rating: 8.5/10
5.)    Luke Shaw
Age: 20
Club: Manchester United
Nation: England
Position: Left back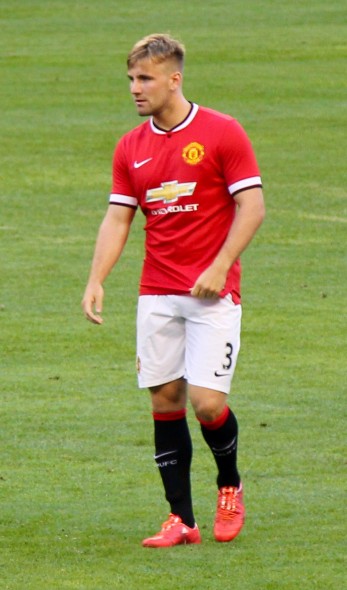 Graduating from the successful Southampton FC Academy, Luke Shaw moved to Manchester United for a world record £30 million fee for a teenager. An injury hit campaign stunted development and reduced Shaw to 16 appearances. An England International, Shaw needs to fulfil his potential in the 2015/16 season for Manchester United before holding down a regular England spot.
Strengths
A sweet left foot, Shaw has a lethal cross from deep and high areas, quick and strong when defending in 1V1 situations and useful in attacking positions when up against the opposing full back.
Areas to Improve
Being young and relatively inexperienced Shaw can be vulnerable when defending crosses and can sometimes be caught out with his positioning in open play. Becoming braver and adding more assists to his game is definitely an area to improve upon. I would also like to see Luke Shaw take more risks on the pitch rather than looking to relegate the call in most situations.
The Future
Once Shaw realises in himself that he is good enough to be a Manchester United player, his confidence will grow and he can return to the form that earnt him the move. Staying injury fee will help him achieve his goal of becoming the best left back in the world.
RB Rating: 8/10