The last time and Englishman nabbed the golden boot, the millennium had just hit, Ridley Scott's Gladiator was the big smash-hit film of the summer, the internet was still really slow and, well, rubbish and this writer had lots of boring homework to get through – things were very different in the early noughties.
Back then, Kevin Phillips was the man who scored the most Premier League goals during the 1999/2000 season while plying his trade with Sunderland. Their impressive season was not enough to guarantee a European spot but it underlined their capacity to mix it with some of the best and also saw a home-grown striker shine, much to the enjoyment of fans and neutrals across the land.
That Black Cats campaign mirrors that of Leicester City's this time around in more than one way. Frankly, not many had anticipated their surge towards the top three of the table when the league first began back in August, but they are giving teams a real run for their money under the ambitious Claudio Ranieri, and they're doing so with some exquisite attacking football. What's more, an England ace is leading the line with pomp.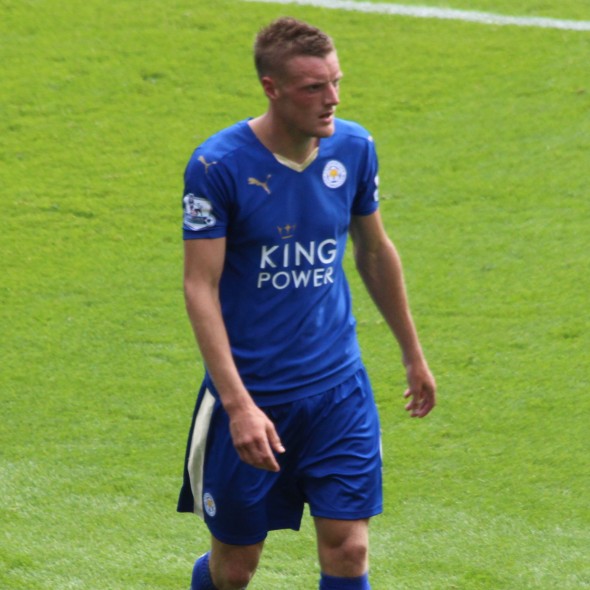 Indeed, Jamie Vardy has had an absolute stormer of a season already, which has prompted many, including the Guardian's Martin Laurence, to wonder whether he will have what it takes to go all the way and ultimately emulate Phillips. Ahead of the chasing pack on 11 goals, he certainly has a great head start and he has now got the confidence to continue scoring goals with regularity, and it's easy to see why he will continue to give the likes of Sergio Aguero, Harry Kane and Romelu Lukaku a more long-lasting challenge.
The truth is his sights will be firmly set on the here and now – as they should be, not least due to all the previous troughs and spills he's had to contend with in the early part of his career. After all, the Foxes were never meant to be in this position, but if they keep their heads screwed on and continue to play true to their own style, there's little reason to believe they won't continue to be a nuisance, and the same can be said of Vardy.
A terrific talent, challenging for the golden boot would be the least he deserves after such a prolific start which has seen him burst out of the blocks with some terrific goals against the likes of Southampton, Arsenal and Crystal Palace – teams who have displayed a great deal of their own sparkle at times this season.
Indeed, the 28-year-old needs just a goal apiece from his next two league games to equal Ruud van Nistlerooy's 12-year record of having scored in 10 consecutive matches, and what's more he would become the first Englishman to do so. Interestingly, the Dutch legend achieved the feat back in 2003, and what was Vardy doing at the time? He was busy dealing with getting rejected by Sheffield Wednesday as a 16-year-old youth player for being…too small.
It didn't take him long to rise above the disappointment, though, and now he's bigger and better than ever before, finally earning the chance to dwarf his peers with some scintillating showcases of sublime skill and clinical finishing.
So, there's a certain symmetry to it all. But what does it mean? It's pure coincidence, obviously, but it just goes to show how things can change. Most of all, it highlights Vardy's spirit and industrious work ethic. Through it all he never once gave up on his dream to play football at the highest level and now he's finally here, he's the best striker in the English top flight, he's on the cusp of history and judging by the type of football he's been playing, he's loving every second of it.
Now that he has earned the right to create even more dreams for himself, let's just hope he doesn't wake up any time soon.