Join us on Facebook for more football talk, photos and videos. Or follow us on twitter for the latest updates and to talk some more. But if images are what you're after then check us out on Pinterest, 'cos we're on there too.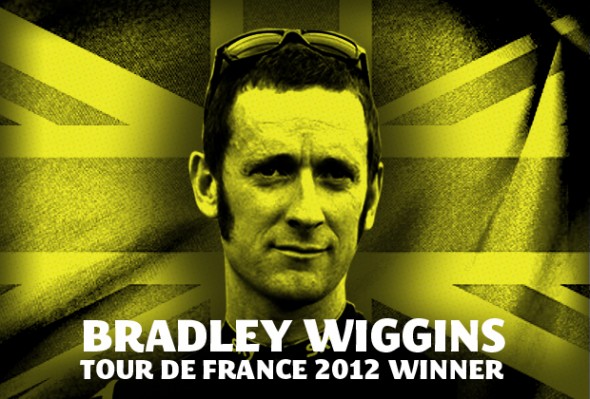 Are you a winner? Unless you have the misfortune to be a part of the league's laziest and least talented team, the chances are you will find yourself on the winning side at least once during this season. However, to be on a consistently winning team is a different matter altogether.
To be a winner, you have to prepare to experience setbacks along the way. In fact, long-term success is often driven by a team's ability to handle failure and the manner in which they overcome these temporary obstacles. It's all about building the right team mentality. Winning simply does not happen in a straight line.
Here are our top 10 winning traits:
1) Hard work: Obvious, boring but absolutely fundamental. Each player needs to show the hunger and desire in order to produce a performance that reflects the best of their ability. Hard work pays off and helps to forge a winning environment.
2) Good atmosphere: Everyone within the squad needs to feel comfortable, relaxed, valued and respected. It's important to create an atmosphere where each player- especially those outside of the starting 11- feel very much a part of the group. After all, they will be required to play at some stage in the season, so it's important to ensure all team members feel integrated into the squad.
3) Good communication: It's imperative for a team to able to communicate effectively, both in terms of organisation and for instilling discipline within the group. Teammates need to feel confident enough to speak out when necessary and also to know when to be quiet and listen to others. If you are going to criticise a teammate, make sure it's constructive and to the point.
4) Focus/Concentration: Successful sides are able to keep their concentration in high-pressure situations, by displaying patience and reasoned decision-making. The players need to be able to think positively and motivate themselves. A team of positive thinkers will be able to help inspire confidence at critical moments.
5) Common Goal: Players need to be fully aware of the expectations required of them and feel confident about doing carrying out their duties. A common goal will help enable each team member to feel they are making a meaningful contribution to the overall cause.
6) Burning desire to succeed: A never-say-die attitude will go a long way in a game of football. Look at Celtic's 2-1 win over Barcelona this week. Despite having less than 17% possession throughout the game, Celtic were able to compete and overcome the side most neutrals regard as the best in the world. Winners are able to think positively, and visualize success against any opponent.
7) Adaptability: Coaches can only teach so much; once the game starts, the players are responsible for making tactical master plans a reality. Winning teams are able to recognize the need to change and adapt to the situations they find themselves in.
8) Consistency: Consistency is the cornerstone to success in football. This is true in terms of preparation, performance and attitude. The more consistent a team is, the better the results will be.
9) Perspective: Live in the moment and don't dwell on bad results for too long. Pick out the important details from the match and then move on.
10) Bouncebackability: According to the Oxford Dictionary, the official definition of 'bouncebackability' is "the capacity to recover quickly from a setback." An obvious recent example of bouncebackability was Arsenal's astonishing comeback in the Capital One Cup against Reading, where they recovered from four goals down to win 7-5 after extra-time. Creating a siege mentality within the squad can help too- a collective sense of injustice can be used as a motivating tool to boost the spirit of the team.
To learn more on winning and success check out our blog '5 Ways to think like a Winner'.