Here at Discount Football Kits we currently have an offer running on Slalom Poles.
A the time this page was published you can purchase 10 Slalom Poles+ a carry bag for a special offer price of £19.99! You can view the offer if you click here: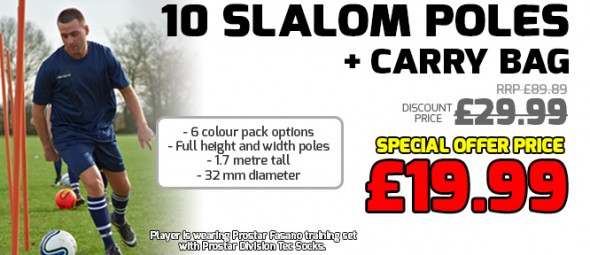 The Slalom Poles are 1.7m tall with a diameter of 32mm.
Slalom Poles are designed to help aid speed and agility development. There are major benefits of using this piece of football equipment, which includes helping players to change direction rapidly, improve agility, and brake suddenly when needed. There are many in-game applications of this training equipment. A common in-game application that this training helps with would be a striker trying to lose a marker in order to create space and goal scoring opportunities.
Training sessions can be built around this training equipment or have them as one aspect of a larger training drill. Slalom Poles can also be used in training drills with or without the ball. For examples of how to use this training equipment in coaching sessions you can take a look at the training drills- Enjoyable Speed and Agility Drills, and Football Circuit Training Drill. Both of these sessions were created by level 5/ Watford U15's coach Louis Lancaster. You can click the related article links at the bottom of the page to find these training drills.
There are 6 colour pack options available in this special offer including;
5 Red & 5 Yellow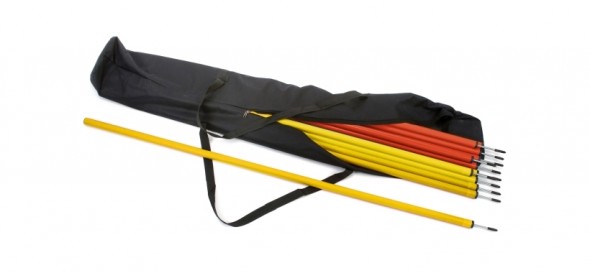 5 Red & 5 Blue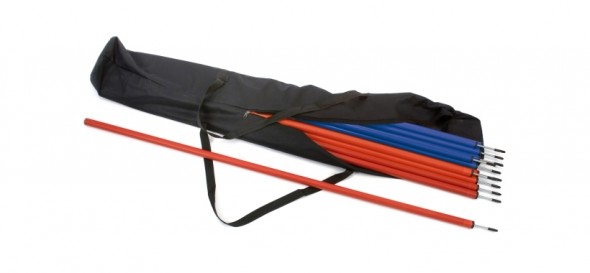 5 Blue & 5 Yellow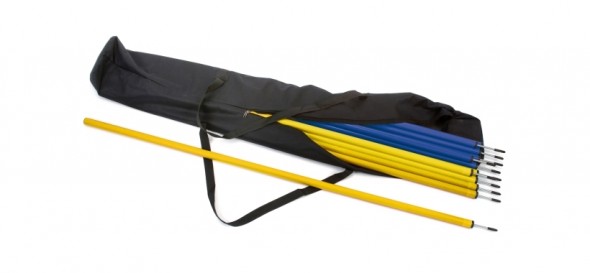 10 Blue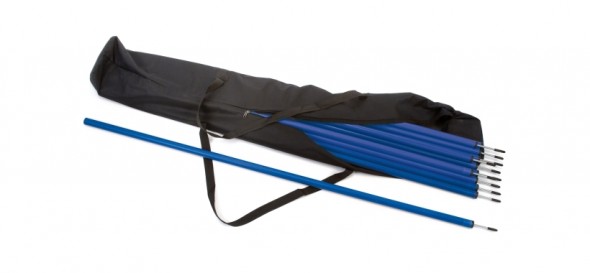 10 Red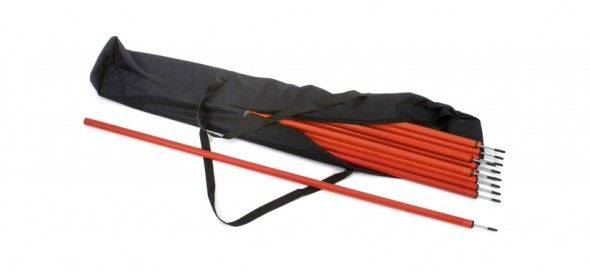 10 Yellow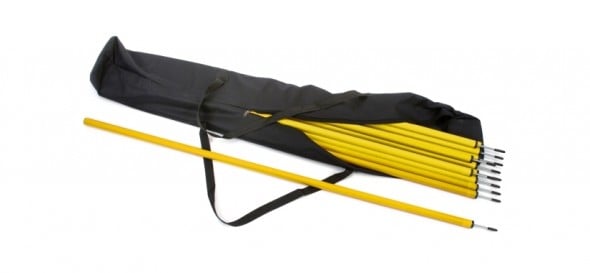 We find Slalom Poles to be a coaches favourite among our speed and agility equipment range. They are often used alongside other pieces of speed and agility equipment such as speed and agility ladders, speed rings, running parachutes etc.