Training warm-ups drills are essential for all teams, before commencing training sessions. Effective Training warm-ups help ready player's bodies by increasing their body temperature and encouraging the stretching of muscles so they're prepared for the intensive exercise that comes with training.
It's important for training warm-ups to be long enough to prepare a player, as well as not too intensive to minimise the risk of injury. It's also imperative for training warm-ups to be continually engaging to ensure players warm up properly.
We have a range of Training warm-up drills for every position! Take a look below for drills you can utilise within your own training sessions!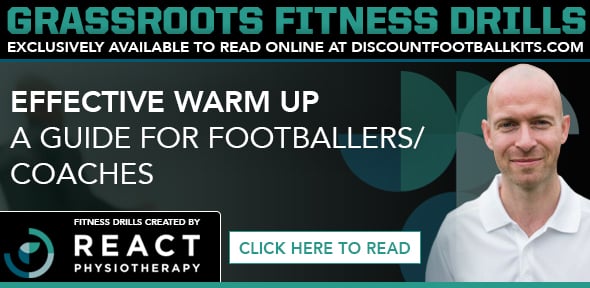 Effective Warm Up – A guide for footballers & coaches A warm up is a vital part of football preparation. At the elite level of football, the warm up protocol continues to evolve. A few minutes of stretching and touches on the ball is no longer considered...
Meet The Coaches
We have worked with many coaches over the years, many of whom work within the professional setting and love to pass down information to grassroots sides. We currently have training sessions from a range of coaches with a range of backgrounds and experiences.