Set up: 11v11 using half a pitch.
Allow free play which will motivate players.
Every two minutes the team attacking the main goal with the 18 yard box take a corner.
A nice little tip is to potentially not have your starting 11 all on the same team. For instance on the attacking team you could have your corner taker, runners and targets in the box, however your counter attack players on the defending team.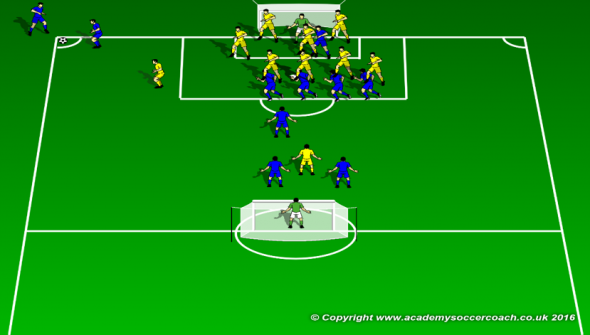 Progression: Phase of play, game continues until the ball is dead.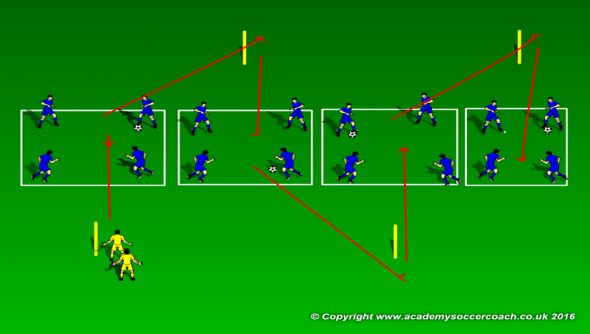 Here at Discount Football Kits, we have an wide range of training accessories available to purchase, to help improve your training sessions. Check out our accessories here!