We've looked at the maverick genius of Bielsa and we've explored the ice-cool nature of Ancelotti. We've addressed the up-coming potential of Klopp, we've introduced the often under-rated Lucescu and we've trembled at the authoritarian Van Gaal. We've applauded the achievements of Wenger, we've lauded the talents of Del Bosque, we've marvelled at the Machiavellian Mourinho and we've looked at a possible future great in Guardiola.
But for all their talents, there is only one manager that can take our number spot.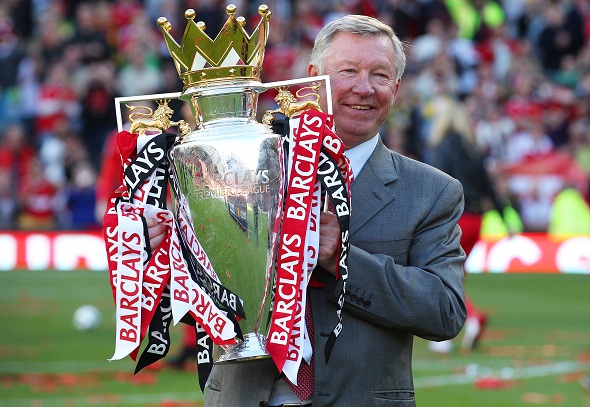 Sir Alex Ferguson (The Greatest): Take an authoritarian approach to discipline, an open-minded approach to youth and experience, take a firm control over the media, wind up opponents and combine it with a relentless thirst for success… and what do you get? Sir Alex Ferguson. In his 26 years in charge of Manchester United, the Red Devils have won 12 Premier League titles, two Champions League winners medals, five FA Cups, four League Cups and many more domestic, European and international honours. He is simply the greatest football manager of all time.
Through a combination of his own belligerence, tactical flexibility, unique man-management and a masterful approach to mind-games, Ferguson has evolved and adapted to every domestic challenge. He's seen off Liverpool's seemingly relentless domination of the English league, and overcome a number of other pretenders to the throne; namely the short-lived attempts of Blackburn Rovers and Newcastle United, and the more sustained challenges from Arsenal and Chelsea. No club or manager has been able to end Manchester United's domination of the Premier League era; and despite Manchester City's title triumph last May, few would bet against Ferguson collecting his 13th Premier League trophy at the end of this season.
Ferguson's transfer record bears a few scars, which is only to be expected after such a long spell at one club. However, the success stories far outweigh the failures of Eric Djemba-Djemba, Manucho and Massimo Taibi. In the last 26 years, Ferguson has exercised his strong transfer judgement to draft in luminaries such as Peter Schmeichel, Eric Cantona, Roy Keane, Ole Gunnar Solskjaer, Wayne Rooney, Cristiano Ronaldo and Nemanja Vidic- and many, many more. The signing of Robin van Persie last summer now appears to be yet another inspired piece of business, despite the 29-year-old Dutchman's injury plagued history.
But it is youth development that really stands Ferguson apart from his rivals. Regeneration has been a fundamental part of Ferguson's success- he has an uncanny knack of knowing when a player's time is up and has never been scared to give youth its chance in place of former club legends. This is best illustrated by the introduction of an entire generation in the early to mid 90s, where the likes of Ryan Giggs, Paul Scholes, David Beckham and Gary Neville were given their chance to become football superstars and play an integral part in United's unprecedented treble success in 1999.
Ever wondered why United score so late- and so frequently? Despite the 'Fergie Time' myth, United's last-gasp goals are not a coincidence. Ferguson simply doesn't allow his sides to give up on a lost cause. Time and time again, United find a way out of jail through their own persistence and relentless pressure- a reflection of their manager's own characteristics.
Ferguson ticks all the boxes- so much so, that United have not gone without a trophy for two consecutive seasons since 1989. And there's no obvious end in sight; even at the age of 72, Ferguson seems destined to add to his ridiculously impressive honours list many more times before his eventual retirement…