feat. Villa, Swansea & West Ham
As we enter the final third of the Premier League season, a quick glance at the table will tell you it's the toughest, tightest and most gruelling relegation fight we've seen in decades.
Eleven teams are mathematically in play for the three spots in the drop zone, with the gap between Aston Villa (10th) and West Ham (18th) standing at just five points.
Who's going down and who's steering clear? We take an early look as things stand:
Breathe Easy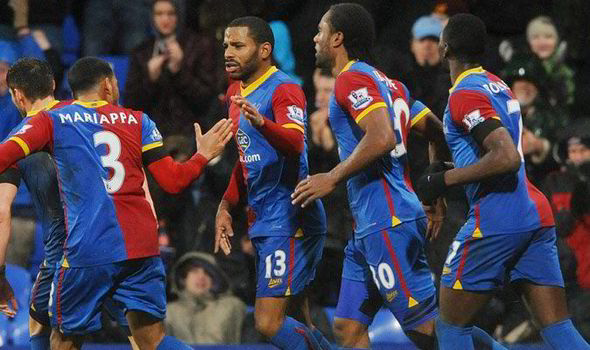 Four months ago, propagating the idea that Crystal Palace would stay up would have been met with raucous laughter. Now, under Tony Pulis, they are pulling clear of the relegation zone with every passing week.
The Welshman has never been relegated and that doesn't look like changing. If he pulls this one off, it will be his greatest achievement in football so far.
Paul Lambert, too, looks set to secure another season of Premier League football with Aston Villa steadily improving. In November and December the team were in dire form, but performances have improved thanks to Christian Benteke's return to fitness.
If Villa can overcome an Andy Carroll-less West Ham United this weekend at home, they'll need just 10 points to secure certain safety (the 40-mark).
Swansea have sacked Michael Laudrup after pulling in just 36 points from their last 38 games—relegation form, if you were wondering—but the Dane's exit should give this squad a jump-start.
They have more talent than any other side in the bottom half, and providing the Europa League doesn't deplete their resources, they'll be just fine.
Hull City can't say they're safe just yet, but Steve Bruce is doing an excellent job and they seem destined for safety—unless something goes horribly, horribly wrong.
Sunderland are riding the Gus Poyet express to safety, and he made some strong January signings. Ignacio Scocco, Adam Johnson, Ki Sung-Yueng, Fabio Borini, Vito Mannone and Marcos Alonso should lead the Black Cats clear.
The Definitely Maybes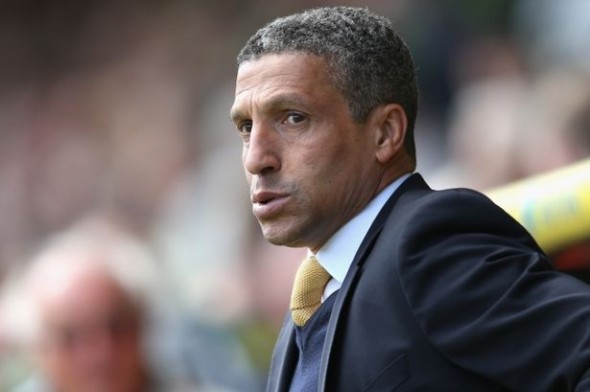 West Bromwich Albion haven't really taken off under Pepe Mel, and until they do they're stuck in this category. They've lost Shane Long's killer instinct and are right in the middle of a philosophy transition, so how quickly the team adapts to change will signal whether or not they stay up.
The Baggies are yet to win since appointing the Spaniard, and that streak continues the more worried fans will get.
Chris Hughton's Norwich City are playing with fire too, as the squad have failed to gel and produce all season long.
It's a wonder the manager has held onto his job so long given the expensive injection of quality to the squad last summer, and the former Newcastle man has failed to get Ricky van Wolfswinkel going in any way—injured or not.
There's always a team in the higher regions of the league who make a dive for the bottom, and an early look at form suggests Stoke City might be that side. They're absolutely impossible to pre-empt.
The Seemingly Gones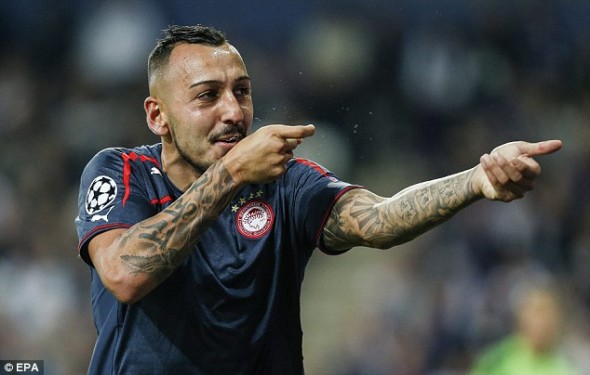 After recording five losses from their last six Premier League games, Fulham look like they are in serious trouble.
The fact that they aced the transfer window—offloading the lazy Dimitar Berbatov and bringing in serious quality like Kostas Mitroglou—has largely been forgotten following their dreadful 1-0 loss to Sheffield United in the FA Cup.
Rene Meulensteen has been  backed by the board, but where is the next win coming from?
Cardiff City, too, look like succumbing to the drop despite improved football under new boss Ole Gunnar Solskjear. Like West Brom, the Bluebirds are undergoing surgical changes to their approach play and style, and how quickly the team embraces that is key to how they fare.
They played Manchester United off the park at Old Trafford but lost 2-0, and if this continues to be the case they can kiss goodbye to their Premier League status.
Finally, West Ham look set to drop if they can't get out of their own way from time to time. They're the footballing equivalent of the Detroit Lions, as both teams boast a roster packed with playing talent, but make poor choices on a regular basis to set themselves back.
A glorious 2-0 win over Swansea last weekend was ruined by Carroll's red card, and they must now go three games without their battering ram of a striker. Two of those include ties against Villa and Norwich, and should they lose both they'll be mired into the relegation zone.
Five red cards and 41 yellows on the season so far—Sam Allardyce has nowhere to look but within his own camp.