Buckle up, people! Christmas is coming, and that can only mean one thing: a gargantuan slate of football sits at the tip of our tongues, and on Saturday a hectic period of games will commence in spectacular style.
Some leagues, such as the Bundesliga, stave football off for the winter period and rest their players. In England we double the fixtures and ramp up the coverage, and the teams that survive the season are usually setup well for the second half of the season.
The onus on grabbing points is tantamount, so let's take a look at what's in store for us early in the schedule.
Arresting the Slump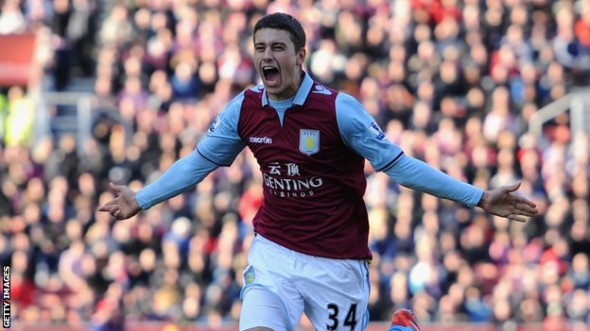 Aston Villa fans find themselves in peculiar situation: they wish to complain about the team's poor performances, but are finding it (largely) difficult to do so given the club's league position of 11th.
The fact is they are just five points off Southampton, who are judged to have had a brilliant season, and six points off Manchester United…the defending Premier League champions.
The football has been horrific at times, but all it will take is one "good" performance to set the fans right. That would likely involve Ashley Westwood stepping up and creating, Villa keeping the ball on the floor and the continued use of Matthew Lowton.
Can they find a way around a new-look Stoke at the Britannia?
Liverpool's Must-Win Game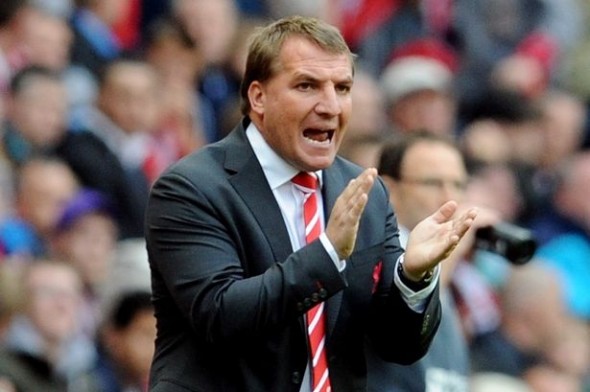 Brendan Rodgers is facing up to a more gruelling Christmas schedule than most.
He takes on Cardiff City at Anfield this weekend and the pressure to win is enormous; Afterward, he travels to the Etihad Stadium—A.K.A the graveyard for away teams—and then hosts Jose Mourinho's Chelsea five days later.
Reds fans will be wanting six points, with not even the most optimistic expecting anything better than a three-goal deficit upon visiting Manchester City. With Chelsea at home a bit of a toss-up, failure to beat the Bluebirds could kick-start a disastrous festive period.
Arsenal fans regularly question why their club are not in the title conversation, but Liverpool are arguably even more hard done by in this respect. They're second on 33 points and they're not going away.
Three on the bounce?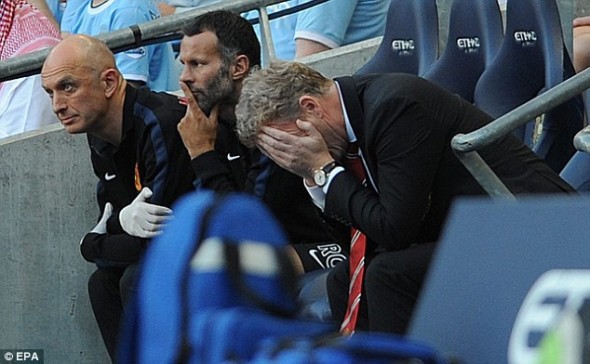 When was the last time Manchester United lost three Premier League home games on the bounce?
You'd have to trawl through the records for that statistic, but it most certainly will not have occurred in the past two decades with Sir Alex Ferguson in charge.
David Moyes is battling the ferocious expectation of a new generation of Red Devils fans expecting to win in almost every game, and losing at home is not part of the season ticket manifesto.
They host old rivals West Ham this weekend who can always give them a game. Will Moyes succumb to the unthinkable or pull it out of the bag?
Spurs to get worse before they get better?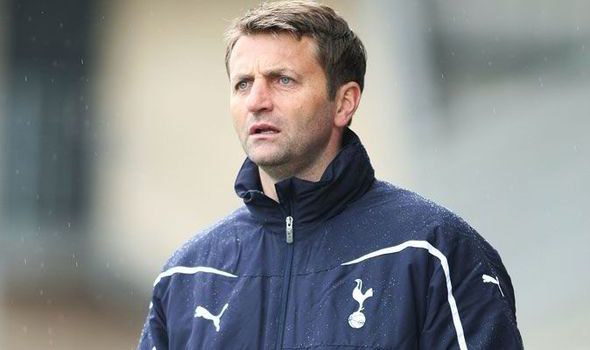 According to the London Evening Standard, Frank de Boer has turned down the chance to become Tottenham Hotspur manager in the wake of Andre Villas-Boas' departure.
That seals Tim Sherwood's presence in the dugout this weekend, and in truth a trip to St. Mary's Stadium is a nightmare of a matchup.
Having fallen to West Ham midweek, a possession-hungry, probing Southampton side are a lock to cause this side problems. Mauricio Pochettino's side have conceded the joint-fewest goals in the league this season and generally score for fun on home turf.
Tottenham could feasibly be off the pace by yet more points come Sunday evening, and that -6 goal differential could be worse too.
Poyet's Predicament

Sunderland are not the worst team in the league and their roster is loaded with international quality, yet they sit bottom of the table on nine points—four adrift of 19th place.
That's a horrible predicament coming into the Christmas period, and despite reaching the semifinals of the Capital One Cup midweek, worrying glances are shooting the way of the Stadium Light.
Bryan Robson's West Bromwich Albion are the only team in Premier League history to avoid relegation after being bottom on December 25, but the Black Cats will have to make it two to stay up.
Norwich at home is a tough, yet winnable fixture, and it goes down as a must-win for Gus Poet.