Priority Positions Your Side MUST Address This Summer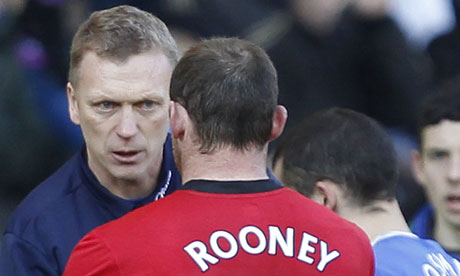 "Silly season" is now underway and your Premier League club is perusing the market, trying to find value-for-money buys.
Here at Discount Football Kits, we'll run through every club's No. 1 priority this summer—the position they simply cannot afford to leave unattended to.
In Part I, we've covered the clubs from A-N who participated in the 2012-13 season. In Part II, newcomers Cardiff City, Hull City and the winner of Crystal Palace vs. Watford will feature in place of relegated Reading, QPR and Wigan.
Arsenal
Holding midfield is the No. 1 priority for the Gunners heading into the summer transfer window.
The fans at the Emirates adore Mikel Arteta for selflessly switching from a No. 10 to a No. 6, and while his pass completion numbers can weaken your knees, his defensive instincts are understandably absent.
His age is also a factor, and at the wrong side of 30 he is physically declining; He was never a fast, mobile playmaker anyway and represented the "enganche" of old in his style.
Secondary Concerns: Striker, right-back
Aston Villa
Villa finished the 2012-13 strongly, and previous concerns over central midfield have diminished ever so slightly.
Left-back still remains a big issue, though, and Joe Bennett cannot be relied upon for another 38-game season. Nathan Baker deputised there at times but he is blossoming as a central defender, and Bennett showed his rash tendencies in both league meetings with Norwich City this season.
It's a very difficult position to lock down, but Paul Lambert needs to move to improve it—especially with Eric Lichaj likely leaving this summer.
Secondary Concerns: Central midfield, central defence, winger
Chelsea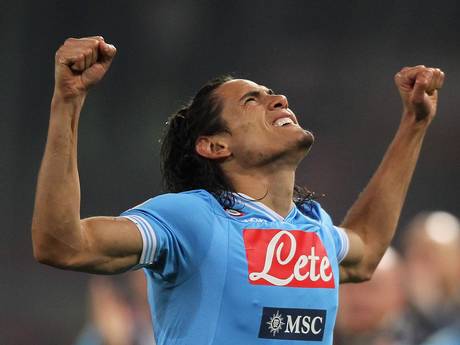 Aside from the obvious managerial vacancy at Stamford Bridge, the striking position is going to be the source of untold volumes of speculation this summer.
The Blues currently have Fernando Torres, Demba Ba, Romelu Lukaku and Lucas Piazon on the books, but they've been linked in the press to both Wayne Rooney and Edinson Cavani.
Chelsea fans want to see Belgian beast Lukaku given a real shot at leading the line following his remarkable season at West Bromwich Albion, while Torres' 22-goal season gives him a serious set of bargaining chips in the discussion.
The hierarchy of strikers is the first job to sort out for the new Chelsea manager, be it using the transfer window or not.
Secondary Concerns: Just depth
Everton
Like Chelsea, Everton have a managerial vacancy that takes top priority. Once the new man is in place, he'll peruse his squad list to find the striking problem that has plagued Goodison Park still exists.
What happened to Nikica Jelavic? Even doctors aren't sure, and Victor Anichebe's end-of-season form hasn't fooled Toffees fans: He's still as inconsistent as ever.
The lack of a 20-goal striker has been the age-old blockade for the Merseysiders, stopping their progression into England's elite.
Everton's new manager needs to go and find the next Christian Benteke.
Other Concerns: Centre-back
Fulham
Martin Jol moves fast!
He's already secured Derek Boateng and Fernando Amorebieta on free transfer deals, while the club are also supposedly close to a deal with Roma goalkeeper Maarten Stekelenburg.
Despite getting out of the blocks quickly, there's still a lot of work to get through: As the Cottagers' fans are well aware, this is an aging side that needs a seriously refreshed look.
A central midfielder—one who can create, dribble and come up with that moment on ingenuity—should be next on the list despite the recruitment of Boateng.
Other Concerns: Striker, left-back
Liverpool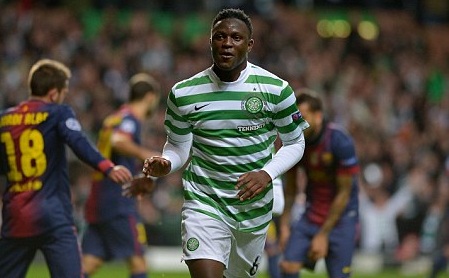 Brendan Rodgers faces a critical summer, and don't be surprised if this Liverpool side looks categorically different come the close of the transfer window.
The chief concern will be finding a defensive midfielder that can either replace or compete with Lucas Leiva. The Brazilian's recovery from serious injury has been rocky, and at times gets caught completely out of position.
Preferably, the new man will have some size and power to him—in the mould of Victor Wanyama, if you will—so when passing fails, brute force can be used.
Other Concerns: Left-back, centre-back, winger
Manchester City
It's tough to pinpoint a true primary weakness at City, but they won't improve unless they purchase a new defensive midfielder.
Letting Nigel de Jong go was a big mistake and his replacements—Javi Garcia and Jack Rodwell—are either too immobile to effectively screen the defence or too injury-prone to string sets of games together.
They lacked a real terrier in the deep positions for long periods of the season, and Yaya Toure's defensive lethargy only contributed to the issues Roberto Mancini faced.
Other Concerns: Striker, winger, centre-back
Manchester United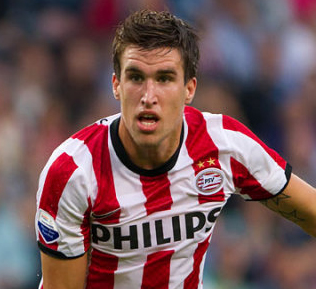 With Paul Scholes retiring, Darren Fletcher out of action and Anderson likely leaving, there's a hole in centre of Man Utd's midfield.
Specifically, a defensive/holding midfielder is required to steady the ship, forming a good partnership with Michael Carrick and screening the defense.
United have been constantly linked to the likes of Wanyama and Kevin Strootman, and both would be ideal signings to pad out the centre.
Other Concerns: Winger
Newcastle United
An awful season for Newcastle has come to close with their English Premier League reputation just about intact. Now, Alan Pardew needs to use the summer to simply blend his collection of players together, for they cannot be labelled a team.
Rumours of a divide inside the locker room, notably down to English players not believing the French players cared enough about avoiding relegation, were quickly quashed by the club, but there's still a sour atmosphere hanging over St. James' Park.
It's a well-packed roster with a potential opening at striker to challenge Papiss Cisse.
Other Concerns: Depth at full-back should one or two leave
Norwich City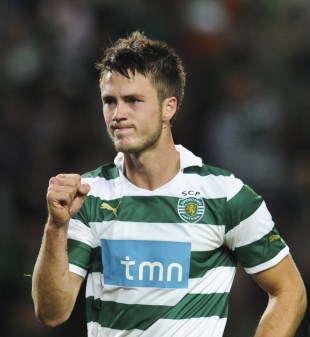 Chris Hughton has already addressed Norwich's biggest issue by signing Ricky van Wolfswinkel from Sporting.
The Canaries' defence this season was solid for the most part, but a creative midfielder has become a big need. Wes Hoolahan clearly cannot take the strain for 38 games, and Norwich have been relying on their wingers to score and assist since Christmas.
Hughton will be hoping he can find the next Michu this summer.
Other Concerns: Striker again