The Christmas fixtures are well and truly underway. Chaos reigns supreme, managers are fretting, fitness coaches are worrying and fans of the beautiful game are enjoying a widened slate of action on their screens.
It's the perfect accompaniment to a large plate of roast turkey, but already several upsets have had supporters feeling a little sick with their side's showings.
With Fulham, Sunderland and Crystal Palace all winning on Thursday to shake up the Premier League table, what does the second gameweek—taking place just two days after the first—have to offer?
Villa's May Day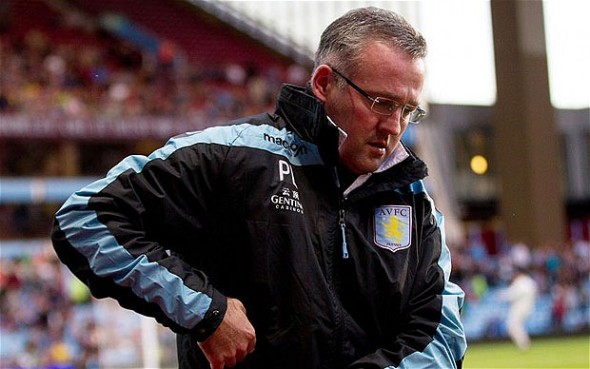 Four losses in a row. That's the record Paul Lambert is sitting on right now as Aston Villa manager, and nearly every fan who phones into a national call-in wants his head on a stick.
The patience has run dry—both with Lambert and owner Randy Lerner's frugal spending policy—and the fact that the club's next fixture is against Swansea City could end up being rather ironic.
Villa started the 2012-13 season very poorly, but beat Swansea 2-0 at home for their first victory. Christian Benteke scored his first-ever goal in claret and blue.
After a horrendous dip in form over Christmas (3-0, 4-0 and 8-0 losses respectively), Villa visited Swansea on New Year's Day and secured a 2-2 draw—a result that served as a springboard for survival.
Can this fixture provide the same remedy?
Arsenal's Resolve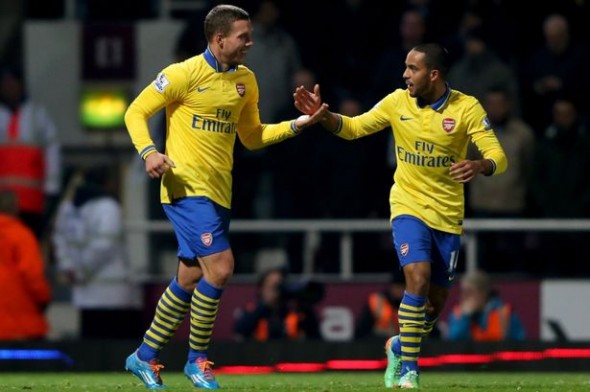 Ian Walton
The 3-1 victory over West Ham United raised plenty of questions about Arsenal, but they struggled their way to a three-point haul and sit top of the league at Christmas.
Liverpool's (unjust?) loss to Manchester City served as a bonus result later in the day, but now the Gunners must travel close to the length of the country to face Newcastle United just two days later.
St. James' Park was the scene of a crime on Thursday, as the Magpies put five past a hapless Stoke City in impressive fashion. That it was against nine men won't matter, and Alan Pardew's men are picking up steam at the right time.
It makes Arsene Wenger's job on Saturday just that little bit harder, as they must continue their impressive form, maintain a grip on the top of the table and overturn a worthy adversary—all with a day's rest.
Look out for Lukas Podolski starting in the forward line, perhaps in place of the misfiring Olivier Giroud.
Hughton's Struggles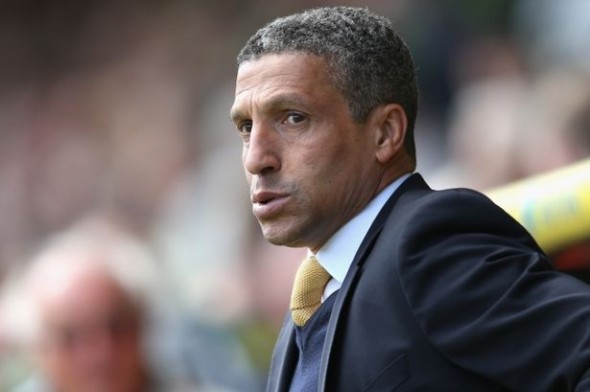 After losing 2-1 at home to Fulham, the last fixture the Canaries will have wanted would have been Manchester United at home.
The Red Devils had issues early on against Hull City on Thursday but rallied to claim three points, and it's those revivals—so typical of United sides over the decades—that legitimise this side's fight for the top four.
But while David Moyes is on the up and gaining momentum, Hughton represents a veritable sinking ship. Norwich fans are concerned he doesn't know how to use his own signings and the midfield is disappearing far too often.
Last year the Canaries beat United 1-0 at Carrow Road thanks to a spectacular defensive display. A performance anywhere close this time around would be most welcome in East Anglia.
Everton's Gloss Gone?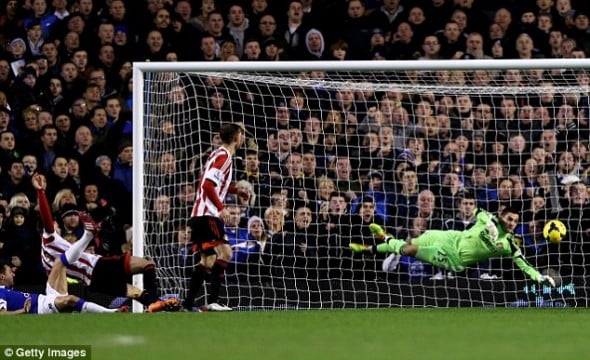 Roberto Martinez has been doing a wonderful job thus far in Everton blue, but a home loss to bottom club Sunderland rocked the boat for the first time since his appointment.
He must now respond, and to do so must beat a Southampton side who've just turned Cardiff City over to the tune of three beautiful goals.
The injuries are clearing up for the Saints and Mauricio Pochettino's men kept their first clean sheet—despite the absence of Dejan Lovren—for a long time against Malky Mackay's men on Thursday.
Tim Howard is suspended for the game and that will mean the full debut of Joel Robles, the 'keeper Martinez had on loan at Wigan Athletic last season. Can Jay Rodriguez and co. add another scalp to their collection?