We've barely been able to catch our breath following an enticing slate of midweek Capital One Cup action, and here we are on the verge of another exciting Premier League weekend.
The slate looks enticing to say the least, with Newcastle United taking on Liverpool, a Midlands derby of sorts and a West London tussle that screams upset. All that will be topped off by a delicious Manchester derby on Sunday for dessert , so without further ado, let's tuck into the main storylines this weekend.
Pardew's Magic Touch
That Newcastle United have gone four games without a loss and have indeed beaten Manchester City at the Etihad Stadium is nothing short of remarkable. Credit to Alan Pardew for turning this ship around and thriving, not buckling, under the pressure of the crowd baying for his head.
Next up on the schedule is Liverpool at home in Saturday's early kick-off, and if Pardew can somehow wrangle a victory and extend his streak, he'll have all the ammo he needs to ask for another eight-year contract extension from Mike Ashley.
In all seriousness, the Magpies winning here would be a statement victory. There is still a sceptical view of the "new" Newcastle United, but three points off Brendan Rodgers' crew would do wonders for the swaying voter.
Jose's First Banana Skin?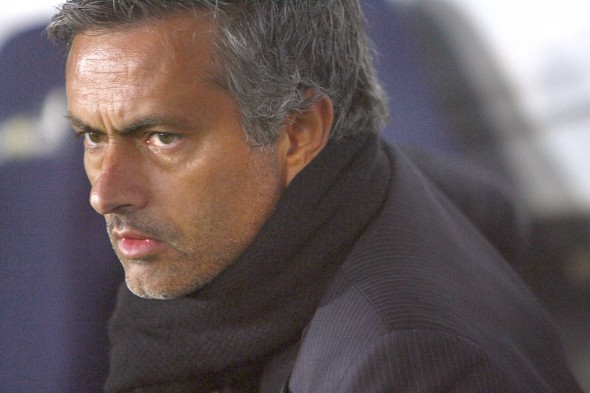 Chelsea vs. Queens Park Rangers, on paper, is a write-off victory. Jose Mourinho knows it, Harry Redknapp knows it and every single fan knows it.
But—and cue the cliche!—football isn't played on paper, and QPR have lost just one of their last five West London derbies involving the Blues. Shaun Wright-Phillips even bagged a winner for them in a tight affair in 2012, and the gulf in class between the two sides is about the same now.
Fans of Chelsea will be fearing this fixture; it has a horrible habit of giving them the creeps. On paper it's so easy despite QPR's upturn in form, but anything can happen in a rival match.
Pellegrini: Genius, Stubborn, Inept or a Bit of All 3?
When Manuel Pellegrini first entered the Premier League, his reputation as a tactical genius doused all the fires concerning his lack of silverware. At Villarreal and Real Madrid he'd proved himself astute, willing to adapt and tactically very pliable.
His first season at City saw him bring back the 4-4-2 with panache, and while Europe was a failure, he beat off a stern, Luis Suarez-inspired Liverpool title challenge to land the big prize.
With another solid summer the Citizens were expected to go from strength to strength, but they appear to be flat-lining right now. A loss to West Ham followed a disappointing result in Moscow midweek, and despite barely nudging November, some fans are in panic mode.
The decision to use a 4-4-2 against West Ham's diamond was especially odd, and if he does so again vs. Louis van Gaal's diamond this weekend he'll be on the receiving end of a derby-day defeat.
The Chilean appears to have gone from pliable to stubborn in the space of 12 months. If that trend continues, it'll be the red half of Manchester celebrating on Sunday.
Not Quite Aston Villa's Annual Spurs Slaughter?
Tottenham Hotspur is the last fixture Villa fans would like to see on the schedule right now—particularly when they've lost their last five straight in the Premier League without a goal. That record can also be used to judge recent games against Spurs only, with the last five meetings throwing up zero wins, zero goals scored and far too many going the other way.
Be it Gareth Bale or Andros Townsend, Spurs have had real joy attacking Villa's flanks since Paul Lambert took charge and the odds will be heavily in favour of a Spurs win. One concerning note for the hosts, though is Lambert's excellent performance record against Mauricio Pochettino.
Villa took four points off his Southampton side last season and were only beaten the year before thanks to a laughable Jay Rodriguez dive in the penalty area. If there's anything for Villa fans to hang their hat on, it's that Lambert appears to have "Poch" figured out.