Do you remember being asked as a child what you would like to be when you grow up?
Was your dream to become a famous footballer?
At the age of 34, I'm starting to think I might never play in a FA Cup final. In fact, I'm starting to think I might not have a professional football career at all.
I bet I'm not alone. I reckon that you wanted to be a footballer too. How close did you get to realising that dream? Did you play professionally, semi-professionally or did your football career consist of muddy pitches on a Sunday morning and five-a-side after work?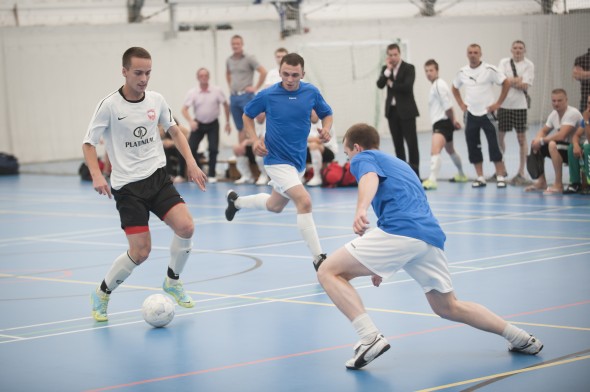 What if I told you that there might still be a chance to play for a local or even national team in a registered form of the game?
Futsal could provide you with the opportunity to get your football career off the ground and fulfil the dreams of that hopeful little 7 year-old who just wanted to kick a ball for a living.
The FA in England, Scotland, Wales and Ireland all see this short-sided game as the magical answer to their problems at the grassroots level. With the national Futsal team in England more popular than ever, and open trials for players recently held in Scotland, this Summer is the perfect time to consider switching to this sport.
Here I've gathered together an overview of Futsal, its origins in South America and how it differs from your standard 5-a-side. We'll also look at the benefits playing Futsal can have for your 11-a-side game and why the FA in England believe it is the answer to the national team's problems.
If, after all of that, you can't wait to give it a try, I'll give you the tools and resources to help you get involved.
But Isn't Futsal Just a Funny Foreign Word for Football?
During the summer of 2014, the World turned its attention towards Brazil for the FIFA World Cup and the word 'Futsal' went from being just a strange foreign word to some kind of ancient lost magical spell with the power to solve the problems of the English national team.
The history of the game is a little hazy, some claiming that it was the unique coaching ideas of Juan Carlos Ceriani in Montevideo, Uruguay that spawned the short-sided version of the game.  Alternatively, that it developed on the streets of Sao Paolo, Brazil, due to shortage of playing spaces in the large crowded city.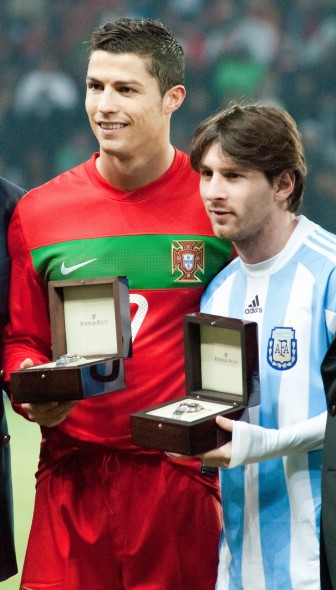 What is clear is that it has had a ridiculous influence on the development of football in South America and inspired some of the World's greatest players – Pele, Messi, Roberto Carlos and Christiano Ronaldo.
"Everything I had as a Brazilian player I owed to futsal" – Zico
Its popularity at a global level was plain to see, with the 1st Futsal World Championships taking place in the Netherlands in 1989 (won, surprisingly, by Brazil). The game really took off in Europe following the 2000 FIFA World Championships, as a European side took the title for the first time, Spain beating Brazil in the final.
From a UK point of view, Futsal was first brought to the country in the mid-nineties by school-teacher, Simon Clifford. Clifford travelled to Brazil 20 years ago with a £5000 loan from the teaching union. He came back to these shores and founded the Brazilian Soccer Schools.
The game spread at a snail's pace throughout the UK, and England was only first represented in the UEFA Futsal Cup in 2003 by Tranmere Victoria (who crashed out of the preliminary round after a 17-2 defeat on aggregate to Romanian side ACS Odorheiu Secuiesc).
As such, it's no surprise that many people in the UK don't have a clue what Futsal is.
So what exactly is it and how similar is it to the 5-a-side game we know and love?
OK, So It's a Funny Foreign Word for 5-A-Side?
There are 1.5 million adults playing some form of small-sided football every week in the UK. Most are playing five-a-side and many believe that futsal is just the FIFA-recognised form of this game.
There are similarities. However, at a fundamental level, there are key differences between Futsal and the more common 5-a-side game –
But I Play 11's – How Is Futsal Any Better?
The rules of Futsal have been designed to provide high-paced and energetic football for spectators.
With far fewer players on each side, it stands to reason that each player will get more touches of the ball (6 x more than you would get in 11-a-side, on average – Liverpool John Moores University, 2001). This can only benefit a player's confidence and ability, as they get more opportunities to try things out and perform more individual techniques.
The difference in pitch dimensions between Futsal and 11-a-side plays a massive part in encouraging flair and creativity. Play progresses at much higher speeds and the ball moves about with quick one-touch passing – the type of play you would usually see in and around the 18-yard box on a full-size pitch.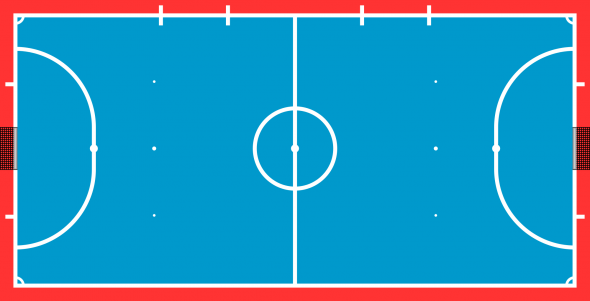 The difference in the futsal ball size and weight greatly influences the style of football too. With the smaller and heavier ball, players are encouraged to play it along the ground, with dribbling and fancy footwork taking precedence over more physical styles.
The 6-foul rule was implemented specifically to protect more skillful players, encouraging flair play. If a team concedes 6 fouls during the game, a penalty is awarded against them, taken from the 2nd penalty spot (pretty much like a direct free-kick without the wall). As such, players are encouraged to take more time on the ball, to try things they wouldn't usually risk for a fear of getting halved by the opposition.
From a practical point of view, Futsal has another advantage over your average Sunday-league football game. As it is usually played indoors, in modern state-of-the-art privately-run facilities, is not affected by the ever-changing weather here in the UK. The same cannot be said for Sunday-league football, where howling wind and driving rain, pitches like bogs and dilapidated changing facilities is influencing more and more players to shift to the short-sided game.
It is easy to see why Football Associations are keen to raise awareness and take advantage of the game.
It's Popular in South America, But There's Nothing Happening Here in Blighty
Surprisingly, it seemed that there were some initial concerns over the increasing popularity of Futsal in the UK.
The English FA recognised the decline of the grassroots game, with thousands of teams disbanded over the last 5 years and a reduction in nearly 200,000 players playing regular 11-a-side.  However, the 2014 England Commission Report expressed concern over the popularity of small-sided games, such as Futsal, claiming that it could engulf the 11-a-side game at grassroots level.
Thankfully, there are those that agree that Futsal does not compete with regular football but serves to support it by developing technical skills.

"Futsal is definitely part of the plot!  It's a great tool for player development and across grassroots and the professional game" – FA National Development Officer, Nick Levett
This attitude from certain sections of the FA seems to align more with the FA's Future Game Coaching strategy, the blueprint for young player development in England.  It suggests that Futsal can play a role in Winter leagues, pre-season/end of season festivals and as part of regular training sessions at domestic clubs.
With the recent FA licensed coaches' club conference – "A Catalyst for Change" – it is clear that some in the FA are trying to take positive steps in the development of the sport in England.
Whatever the outcome, it is obvious that NOW is the time to get involved.
So, are you ready?
OK I'm Convinced – Let Me Have a Go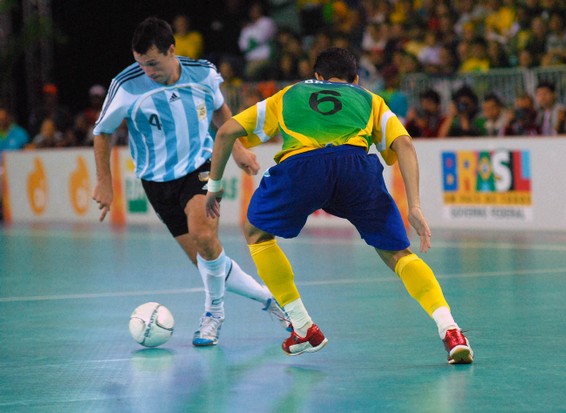 Let's face it; you're not going to make it in 11-a-side Association Football.
But there's still a chance for you in Futsal. However, you have to move FAST!
Local teams are crying out for five-a-side players who want to try something new. More and more Futsal teams are springing up across the UK and Ireland every year, but if you're not quick enough, other players are going to get in ahead of you.
England
The best place to start is with the FA Futsal Fives competition. Even if you have never played Futsal before, you and a bunch of mates can enter a team in your local league. Games are played over a 14-week period and a league coordinator will attend and work with the teams, recording the match and submitting the data back to the FA. It's a great place to get involved in competitive Futsal, so if you're up for it, click the link here for an overview and contact details for your local coordinator.
Scotland
Following open trials for the national Futsal team in November 2014, Scotland played their first challenge matches, taking on Manchester Futsal club.  They lost the first match 6-2 but followed this up with an improved performance and drew the second game 4-4. Overall, the tie was considered a success, ahead of their debut in the European Futsal Championships in January.
Subsequent open trials have not yet been finalised, but Stirling University are supporting existing teams and individuals interested in the game by arranging 'taster' sessions. Follow @sfa_central on Twitter for updates and confirmation of when the next sessions will take place.
Wales & Ireland
The national game in Wales is a little ahead of Scotland as they played their first international games back in Autumn 2012. Players are selected from the FAW Elite Futsal League and if you're looking for more information on how to get involved in your local area and for potential selection for the Wales Futsal Squad drop Richard Gunney (Futsal Development Officer) an email at richard@welshfootballtrust.org.uk.  For more information check out Welsh Football Trust website.
In addition, Project Futsal is a joint initiative between the Football Association of Ireland and the Welsh Football Trust with the aim of bringing together people in long-term unemployment and integrating disability football into the mainstream through Futsal. To get involved, check out the project here.
Also, for regular news on all things Futsal here in the UK and around the World, check out the relatively new Futsal Focus website.
Do you see that?
That young boy looking at you with sad, yet hopeful eyes? That's the 7 year-old you, pleading with you to make his dreams come true and 'make it' as a footballer.
With the growth on popularity of Futsal here in the UK you now have that opportunity to make him happy, before it really is too late.
So dig out your Adidas Sambas from the back of the wardrobe, get your futsal football kits ready and go and find your local team.
He'll thank you for it.