What is the difference between a training ball and a match ball? Is a common question in the footballing world that may initially appear obvious but can actually prove rather difficult to determine.
The two most immediate differences are the individual ball's purpose – one is used for training sessions while the other is used for matches – and their price. It's clear that match balls cost substantially more than training balls do which is decidedly due to the increased quality.
But to truly understand the differences between the two types of footballs and why each ball is suitable for different purposes, deeper exploration into the specifications for both types of football is required.
Training Footballs
These footballs are usually built to a medium or high quality, using long-wear materials in their construction which accommodates heavy use over multiple months/years. Their machine-stitched design and external PU cover often contains a thinner layer of foam which makes the ball harder to the touch and perfect for a variety of drills and combinations.
There are two different types of bladder that a football can possess – a butyl bladder and a latex bladder. Training footballs feature a butyl bladder which is the firmer of the two but boasts a much greater ball retention for the expected longevity training footballs are designed for. Its PU cover thickness and bladder type also give the ball a different, less perfect feel when it comes to controlling or playing a pass or taking a shot.
Training balls are designed for use on a variety of different surfaces and weather conditions including wet & dry grass, astro, snow, grit, tarmac, cement and indoor. This accounts for a number of the compromises made in terms of a training ball's performance which are actually intentionally implemented to better suit the football for its specific purpose.
Here are three examples of training footballs with their specifications listed for a better understanding of a training ball's design:
Great for intense sessions whatever the weather
Soft foam lining ensures superb first touch and cushioned impact
Engineered to hold its shape and size for consistency game after game
Reinforced rubber bladder ensures outstanding air retention
Our Mitre Impel Training Footballs can be found here. If you buy 12, you will save 44% and receive a free mesh bag*. Click here to view offer.
*whilst stock lasts.
Nike Pitch Team Training Football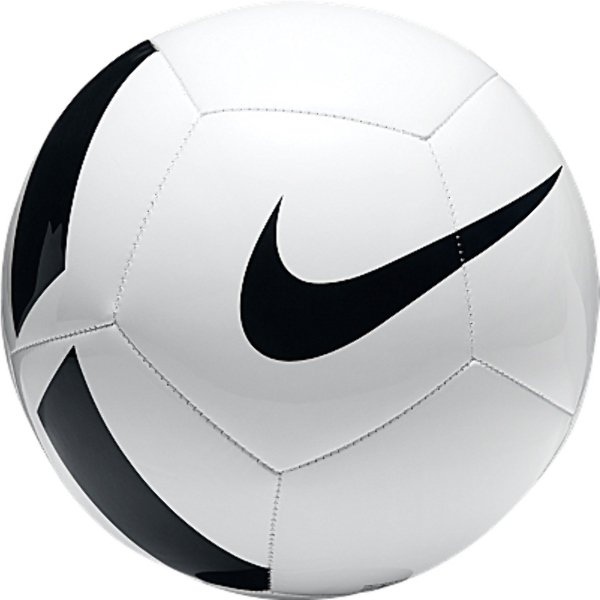 Features TPU casing which helps the ball to glide across multiple different surfaces without compromised performance
A reinforced rubber bladder for greater air and shape retention
Offers continued durability and shape retention making it an ideal choice for training sessions over time
The pentagon-shaped 12-panel construction casing provides improved flight, greater control and overall performance
Our Nike Pitch Team Training Footballs can be found here. Save 50% and you will receive a free mesh bag when you buy 10*
*whilst stock lasts.
adidas Team Training Pro Football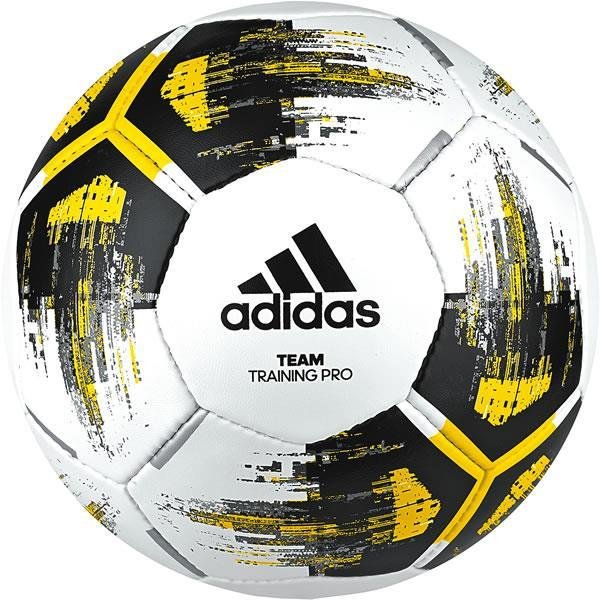 The PU provides a robust construction with the needed specifications for many hours on the training pitch

The hand stitched construction provides a high level of durability as well as the classical training ball properties
Our adidas Team Training Pro Footballs can be found here.
Match Footballs
Match footballs have a unique construction which is high in quality and uses materials and techniques that are geared towards high performance but are not necessarily long-lasting. The footballs are usually hand stitched and feature a thicker layer of foam under the PU cover for added protection. Combined with a softer bladder type, match balls have an excellent touch when it comes to passing, shooting and receiving, giving a player ultimate control over every touch of the ball. It also boasts the best possible flight when struck allowing the football to bend, dip or rise through the air when struck correctly.
However, match balls aren't built for the same type of high-use that training balls are. Instead, they are specifically designed for grass conditions rather than the multi-surface/multi-purpose build that training balls apply. This is displayed more prominently through their use of a latex bladder which is softer but requires more frequent inflation as its air retention capabilities are significantly lesser than that of a training football.
But the overall quality of the football is much greater. Matchday conditions demand a football that can withstand different weather conditions and intense use under a shorter period of time. That is typically why match footballs are priced more expensively than training footballs are.
Here are three examples of match footballs from the same three brands which can be compared to the previous training ball examples:
Mitre's base-level professional ball – stamped with the FIFA Pro Quality creditation mark

Crafted with a unique 14-panel configuration for consistent energy and power transfer from boot to ball for incredible speed

Developed with a laminated power bladder that ensures ball shape and flight remain true

Engineered with revolutionary Hyperseam™ technology for almost zero water uptake, helping the ball last in any weather – a true game-changer

Constructed to deliver enhanced grip and control with 'Mitre' textured surface on the outer. Built for control, accuracy and power
Our Mitre Delta Match Footballs can be found here.
12 panel fuse welded construction for optimal feel and touch

Nike radar employs visual science to assist with on field tracking

Nike aerowtrac grooves help deliver true flight

Textured casing provides a strong grip for excellent touch and feel
Our Nike Magia II Match Footballs can be found here. Buy 5 for £99, saving 59% (RRP £47.95 each). 
adidas Tango Rosario Match Football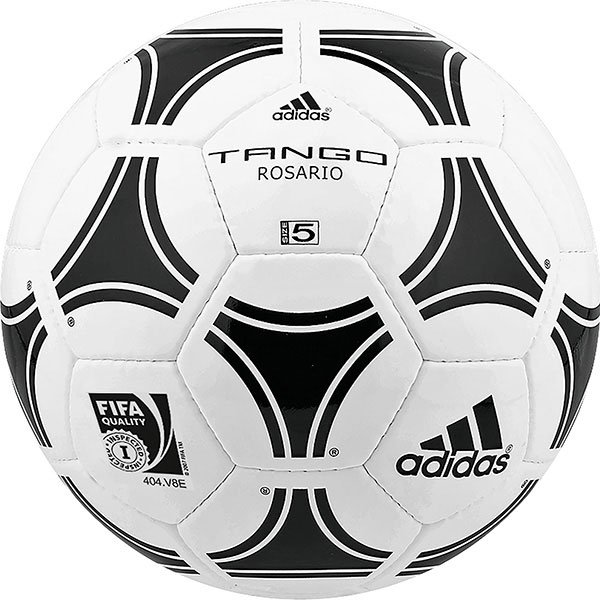 Hand-stitched for durability and a true touch
Injection-moulded latex bladder and a polyurethane surface ensure top-level performance
Our adidas Tango Rosario Match Footballs can be found here.
Below, we have provided a table compiled of six different footballs – three training footballs and three match footballs – along with seven of the most common features found within footballs.
This chart examines which of those qualities are shared between the different balls and across the construction of both training and match footballs:
Match Ball vs Training Ball
| | | |
| --- | --- | --- |
| | Training Footballs | Match Footballs |
| Butyl Bladder | √ | |
| Latex Bladder | | √ |
| TPU Casing | √ | |
| Textured Casing | | √ |
| Soft-Touch Foam Underlayer | √ | |
| Thick Foam Underlayer | | √ |
| Suitable For Grass & Astro | √ | √ |
| Long-Wear Materials | √ | |
| High-Performance Materials | | √ |
| Machine Stitched | √ | |
| Hand Stitched | | √ |
*Data based on 20 randomly selected footballs – 10 training balls and 10 match balls – sold at discountfootballkits.com
For our full range of training footballs, click here.
And for our full range of match footballs, click here.