Continuing to progress up the Coaching Ladder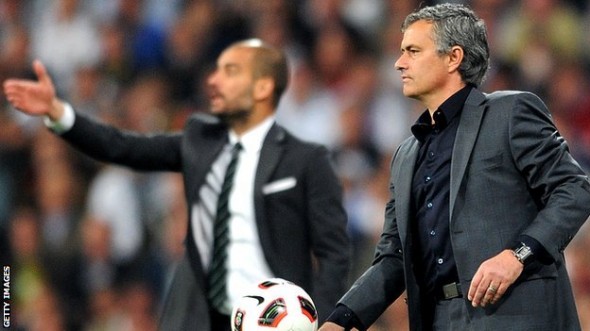 So you have done your level 1 and level 2, maybe completed your youth modules and you want to continue your progression up the Coaching Ladder. The next step is your UEFA B course. This article will discuss in depth the course, from the application to the content and assessment.
A couple of years ago the FA took their coaching course from UEFA B upwards 'in-house'. This meant that external companies could no longer deliver the courses. Because of this the application process if a strenuous task in itself. Each course has only 24 places and can have over 100 applicants, so you need to stand out. Furthermore there are only a certain amount of courses per year, usually two per year, in each region of the country. I shall discuss the application process at the end of the article.
The Course
The course is summed up on the coaching section on the FA Website: www.thefa.com
Theory:
Key aspects related to the role of a football coach working with teams. These are delivered via home-based study tasks and tutor delivered workshops. Students will examine the following:
A philosophy of coaching
Consider how players learn
A study of both coaching styles and communication processes
A detailed consideration of player analysis
Utilising analysis data to prioritise player performance
The psychological factors associated with player performance
The influences related to the Four-Corner Model and player development
A consideration of The FA's LTPD Model
The ability to plan appropriate coaching sessions
Consideration of the key elements related to coaching session delivery
The development of progressive coaching sessions
Detailed coaching session evaluation and reflection
A consideration of fitness programmes and planning
Practical:
The practical elements of the course will provide the following:
The principles of attacking: to include detailed consideration of attacking from wide/central areas, counter attacking, switching play and finishing
The principles of defending to include detailed consideration of defending effectively in wide/central areas, pressurising and defending when both organised and outnumbered
Midfield play: to include support play for front players, possession in key areas and the use of width
Counter-attacking and being able to defend deep and attack quickly
Goalkeeping: to include support for the defensive unit, the ability to deal with crosses, maintain possession momentum and the development of shot stopping
Set plays: to include effective organisation in defending and attacking from a selection of free-kicks, corners and throw-ins'
Upon reading the above, it is clear that the course is very in-depth I will discuss my experience from the course, talking about each day in depth.
The course is 17 days long, split into a five day block, a four day block, five support days and a three day final assessment. My initial thoughts where the course must be a lot more in-depth as the previous one I attended was only nine days long (not including final assessment).
Day 1

Image: Act2Prevent
Day 1 started with an introduction to the course, from course staff, candidates and then we had a discussion about our aims and reasons for doing the course before the tutors outlined the aim of the first week.
After this we did our first learning activity. This was all about a Coaching philosophy.
What is a coaching philosophy?
Who is it for?
This module really made me think deep about it, especially as I am in the middle of writing my own to give to players and parents I work with.
As a group we broke the two words down and fed back our definitions. The tutors defined coaching as 'Unlocking potential to maximise performance' and a Philosophy was defined as 'a system of beliefs that serves as the guiding principles for thought and behaviour'. 
Within football there can be more than one philosophy within one club. Various philosophies can include:
Playing Philosophy –  how do you want play?
Coaching Philosophy – what methods you will use?
Match Day Philosophy – what is your routine on a game day?
Recruitment Philosophy –  what players/staff do you intended to recruit?
Club Philosophy – what core values do your club stand for?
Community Philosophy – how involved with the local community will you be?
My views on this is that as a club you have a core philosophy and from that every other philosophy needs to be related to the core one. It was very thought provoking and in depth. I enjoyed this module and hearing other coaches' experiences and opinions of a variety of philosophies.
The next part of the day was a discussion regarding the attacking principles of play and how they change from level 2 to UEFA B. I was glad this was done as it was a while back when I did my level 2 so it was good to dig out information from previous courses.
Level 2 – Attacking Principles of Play
Create  Space      – Movement On/Off Ball, Forward runs, width, depth, awareness
Exploit Space       – Pass, run, dribbling, individual, as a group/unit, as a team
Maintain Space    – Possession, movement to support, individual, unit, team
The idea being that UEFA B is more advanced so we where 'building knowledge on top of what we already have/know'.
UEFA B – Attacking Principles of Play
Movement – intelligent & calculated movement to create opportunities to receive the ball
Support – ahead of the ball/behind the ball (key for ball retention)
Penetration – Exploiting space with the ball that has been created
Innovation (Creativity) – Individuals combining, unexpected skills, eliminating opponent at appropriate moments in the game
After lunch we got to observe the tutors coach UEFA B sessions. We observed three sessions:
SSG – 8 v 8                 – Principles of Attacking Play
ATP Session                – Passing and Control            (Advanced Technical Practice)
Wave Practice             – Passing & control on the move
I was familiar with the SSG game as I had encountered these previously. The same goes for the Wave practice as this is used as a level one topic, only this one had more players, a bigger pitch and a lot more detail involved. The advanced technical practice is an advanced level 2 practice and has a lot more detail and repetition in a short period of time. The major difference between the two courses was the variety of sessions and how the assessment changes. Previously you where required to coach a phase of play and a function or SSG.  Now the assessment is one 45 minute sessions based on one theme ending in a SSG or Phase of Play.
Day 2
Refreshed from the mountain of knowledge thrown at us on day 1. Day 2 began with assignment 2 – Coaching Style and Communication. Discussions included talking about type of learning styles:
Visual,
Aduitory
Kinathetic
As well as discussions about the stages of learning:
Stage 1 – Trying to Understand (Cognitive)
Stage 2 – Basic Understanding (Associative)
Stage 3 – Advance Understanding (Autonomous)
I was very familiar with this as they feature highly on the FA Youth Modules which I had recently done as well within my teacher training.
The rest of the day involved the tutors delivering sessions based around Use of Possession:
Squad Practice            – Passing support & movement
SSG                             – Passing priorities
Skill Practice               – Receiving priorities/protecting the ball
Skill/Squad Practice    – Running with the ball
Phase of Play              – Playing out from the back
Day 3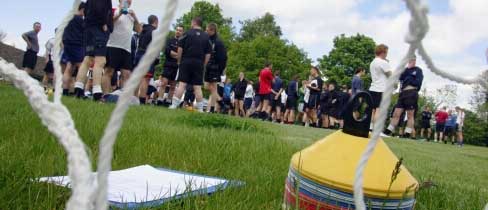 Image: theFA
Day three started with discussions about the principles of defending and the differences between level 2 and UEFA B
Level 2 – Defending Principles of Play
Deny Space
Restrict Space
Predict Space
Again, the idea is that UEFA B is more advanced so we where 'building knowledge on top of what we already have/know'
UEFA B – Defending Principles of Play
Delay 
 1) Pressing
2)  Dropping Off
Depth                        –
1) How Deep?
2) How High?
3) Distance Between Units
Compactness
1) Distance between individuals
Balance                     
1) How do we keep our compactness
Control & Restraint
1) Individual
2) Unit
3) Team
Next we observed the tutors putting on sessions based around Defending when organised:
SSG – Principles of defending
Squad Practice – Pressing
SSG – Sliding and screening
The final activity of the day was in groups we had to plan a phase of play, the three themes where:
Defending Deep
Defending in Wide Areas
Defending Centrally
This was a very enjoyable task as we got to think about how to plan a UEFA B format, we then fed back to the other groups and discussed how phases of plays are coached.
Day 4
The morning of day four we observed three sessions based around defending when unorganised:
Skill                             – Defending when outnumbered
SSG                             – Defending when outnumbered
Phase of Play              – Defending when outnumbered
This gave us a good look at how one topic can be delivered in a variety of different ways.
The rest of the day the group was split and we delivered our own twenty minute session on an allocated topic. I enjoyed this, my topic put me out of my comfort zone as it was defending when outnumbered. The session went well and I got some interesting and thought provoking  feedback which I plan on acting upon to improve.
fda
Day 5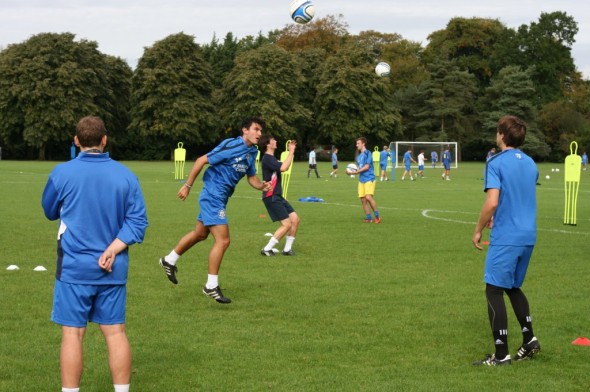 Image: TeamBath
 Day 5 continued with the rest of the groups delivering their sessions before we observed some sessions based around Crossing and Finishing:
Functional Practice – Wide player to receive and cross
Squad Practice – Attacking in wide areas
Phase of Play– Wingers forced inside
Key Messages
The whole week was information overload and this was the main reason for doing this post so I could consolidate what I have learned. They key messages I got from the initial week where:
Logical Order – coach players/unit/team in an order relating to your topic
Pictures – have pre determined pictures planned so you know what you are looking to come out of your session
Stop Stand Still – as a coach when you say it do it. When I stop a session I move as I say it so I don't always get the same picture I have seen. Stop your sessions and observe to see if players move, if they do move them back before you move
Session Management – Set tasks for the other team so your topic can be delivered eg: if you're playing out from the back you don't want the side not being coach to keep hold of the ball for long periods of time, so set them up to get the ball back to your goalkeeper quickly
My plan of action was to try and deliver one or two 45 minute sessions a week using the UEFA B format, this way I can improve and develop my understanding of the process. The course is very in depth, in terms of practical, it seemed a big step from level 2 as there is a lot more technical and tactical detail, the phrase used on the course was 'The process is like building a house, each bit of knowledge if a brick and you keep adding bricks when you learn something new.'
I couldn't agree more!
Day 6
Day 6 began with a review of what we learned and could remember from block one. Each table where given a certain area to remember, write down and present and then the other groups also discussed with the whole group what they remember. The next part are my notes from this session, but typed up, if anything doesn't make sense please feel free to ask for clarification.
Communication:
Coaching Styles: Command, Q & A, Guided Discovery
Who too? Individual, Units, Team, Opposition
Stopping mechanisms: What is the most effectively way to stop a practice?
Learning styles: Visual (Demo's/Tactic Boards) Auditory (Listening) Kinaesthetic (Doing)
Technical/Tactical:
Advanced technical detail eg: Mark goal side of the player
Progressions: When, where, why, how (specific)
Narrow Focus – coach the game, eg: wide play, allow striker a chance at goal through middle if it's on, do not manufacture a session to suit your needs, wait till it occurs naturally
'Pictures' make sure you coach the picture you see, not the picture you want
Organisation
Visuals: offside line, halfway line, size of pitch in relation to type of practice
Micro pitch for visual learners?
Realistic structured start
Relevant part of pitch in relation to session topic
Session Management
Start Position
Coaching Position, see what players your focus is on are seeing
Manage the opposition
Coach game
Conditions? What impact does it have on the game?
Session Format
Small Sided Games 8 v 8
Phase of Play – Two units vs Two Units & additional players
Function – specific area & players
Advanced Technical Practice – opposed, unopposed
Squad Practice
Wave Practice
Skill Practice
Pattern Drills/Shadow Play
Principles of Play
UEFA B – Attacking Principles of Play
Support  – ahead of the ball/behind the ball (key for ball retention)
Movement  – intelligent & calculated movement to create opportunities to receive the ball
Penetration – Exploiting space with the bal that has been created
Width/Dispersal– Stretching play to create space for you and other
Innovation (Creativity) – Individuals combining, unexpected skills, eliminating opponent at appropriate moments in the game
UEFA B – Defending Principles of Play
Delay         
1) Pressing
2) Dropping Off
Depth
1) How Deep?
2) How High?
3) Distance Between Units
Compactness
1) Distance between individuals
Balance                     
1) How do we keep our compactness
Control & Restraint
1) Individual
2) Unit
3) Team
The next part of the day was based around Match/Player/Performance analysis. This is an area which I am very interested in, for those who read my philosophy article you will know why.
The main question throughout was why is it used? After an initial discussion the main reasons that the group came up with where:
Analyse performance – individual, unit, team
Aid visual learners
Can be used in sessions
Enhances the coaching process
Objective view
Provides hard facts
Can analyse everything & everyone
To educate players
Scout opposition
Penalty Kicks
Analyse is Objective Data and what became apparent was your date is only as good as your subjective data, which is your knowledge. The best way to use analytical data is to combine both Objective and Subjective data, both need to be good for analyse to be effective.
We then did a task where we watched a 10 minute clip and observed one player per two tables. At the end of this it became apparent how useful subjective analysis is because there where disagreements between candidates about a variety of things including: What is the difference between a tackle and interception, or what is the difference between a forward pass and a sideways pass. It's very hard to determine when you're watching Steven Gerrard play sideways passes that go slightly forward, how do you note that down? Is it forward? Or Sideways because you don't penetrate the opposition. It opened up a lot of discussions and showed how your analysis is only as good as your subjective knowledge.
The rest of the day was tutor's delivering sessions:
ATP – CM players to receive and distribute
SSG – CM players to receive and distribute
ATP – CF Movement & finishing
Squad – Individual/Combined movement
Day 7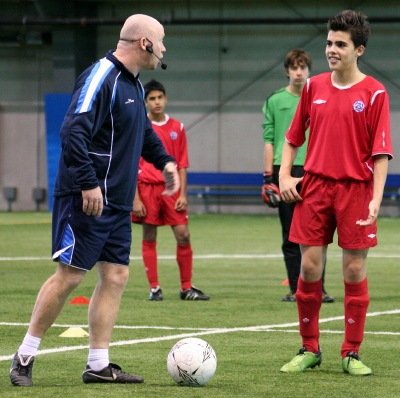 Image: OntarioSoccer
Day 7 was all about counter attacking. The day stared with discussions about what is counter attacking and when it is used and by what teams. Again, the next part are my notes typed up so if something's don't make sense please don't hesitate to contact me.
Group definition of counter attacking 'A Quick reaction in transition from defence to attack by quickly trying to catch the opposition out of shape and position'
FA definition of counter attacking 'Attacking quickly in possession and playing over, around or through a team before they can regain their defensive structure'
How is the ball won?
Defensive third
Interceptions
Poor crosses
How is it moved forward?
Players around the ball
Run ahead to create space
Options
Overload
Players behind the ball
Push forward to support behind the ball
Techniques/Skills Involved:
Passing
Dribbling
Running with the ball
Finishing
The next part talked about design counter attacks compared to default. Design counter attacks are when teams set up to counter, it can be from an opposition set pieces or how they defend when out of possession. Default counter attacks happen naturally for example: When an interception occurs.
Three types of counter attacks are: Classic, Collective and Solo
– Classic – move ball quickly from front to back
– Collective – rapid passing sequence
– Solo – Individual work
| | |
| --- | --- |
| Set Up | To win the ball |
| Break Up | Attack opposition |
| Split Up | Dispersal |
| Play Up | Quickly to advance players |
| Move Up | To support behind/ahead of the ball |
| Security | Defensive balance |
The rest of the day where candidate delivered sessions that had been assigned by the tutors.
Day 8 & Day 9
The final two days consisted of candidates' sessions. Each one of us had to deliver a 25 minute session on a topic given by the tutors, we could design it ourselves but where told whether it would be a  Function, SSG or Phase of Play. My session was to coach an attacking team clever movement in the attacking half. I had to do this in a phase of play, after delivering I got more feedback to improve upon and take away and practice.
What Next?
After the Initial nine days, there are four more support days that candidates must attend. The first support day focuses on Goalkeeping and the tutors show and demonstrate a range of goalkeeping practices and how to include the goalkeeper.  At the end of this day candidates are given a third coaching topic that they must plan for the next support days. This session is a full 45 minute session that must have a theme and end with either a small sided game or phase of play. The next four support days has the candidates deliver and receive more feedback. Each support day has six candidates deliver a 45 minute session.
The final three days of the course are the assessment day. Candidates are given another topic, that is assessed and if they pass and their files are complete they are awarded with the UEFA B certificate in Coaching Football.
Advice for Applying
The main advice I can give is: SELL YOURSELF!
Before being accepted onto the course, I was rejected seven times. It was only after a discussion with a tutor on my youth module 3 that I realised I was only doing the bare minimum. As part of the process the candidates must answer a variety of questions to show their suitability for the course. This includes, who and where you coach, you're playing experience etc. All seven times I was rejected, I filled the questions in with ample information and was rejected. However, the time I was accepted, I sold myself. Upon answering the questions, again in a lot of detail. I sent five session plans that showed I was coaching at the correct age for the course content, two letter of recommendations from coaches I work with where they demonstrated my suitability for the course and stating they would act as mentors for me throughout the course. I also sent a short personal statement explaining about myself and what I knew about the course and where I would coach  throughout the course. I sent all of these to FA leaning, they email you confirmation once you apply, when they received my email, they simply replied saying it had been added to my application and a few weeks later I found out I had been accepted.
I'd like to end this article by offering some simple advice. If you are lucky enough to be accepted then jump into the course with two feet. Ask as many questions as you can, develop relationships with fellow candidates, discuss the content with them away from the course and finally: PRACTICE. The old saying is 'practice makes perfect', now I don't believe there is a perfect coach anywhere in the world as we are all always trying to improve, but this quote sums up the practical element of the UEFA B:
'Practice isn't the thing you do once you're good. It's the thing you do that makes you good'
Thank you for reading
Michael
If you are looking for coaching equipment like tactic boards you can visit the Discount Football Kits Shop.
If you have completed your Ueafa B, or plan on taking the course let us know your thoughts by leaving a comment below.