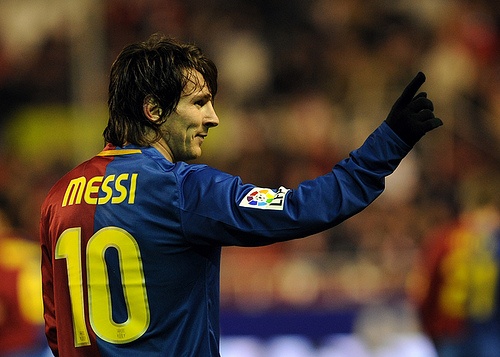 Stop drooling. If you really want to dribble like Lionel Messi, it's not an art you're going to be able to pick up overnight. Not unless you happen to be football's next boy wonder (thought not)…Then again, there's certainly no harm in taking lessons from one of the greatest players of this or perhaps any other generation.
So, here are our five top tips to play like 'La Pulga Atomica' (The Atomic Flea) himself. We can't promise you a fast-track route to one of football's great cathedrals- but we might be able to help make next week's opponent feel hapless, cross-eyed and a little less assured.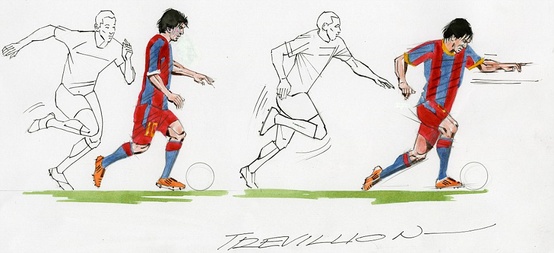 1)      Preparation
Mark out various training exercises using cones at different distances and angles to vary your running stance. Start the exercise by initially working without the ball. Instead, focus on your balance, your reactions and your ability to accelerate and decelerate. Concentrate on exercises that require a lot of short, sharp turns in small, tight spaces. Body shape is key. Despite Messi's diminutive stature, he uses his low centre of gravity to devastating effect by adopting a powerful running stance to change pace suddenly in different directions. When do you introduce the ball to the drill, focus on touching the ball with each step and with both feet, gradually building up speed and momentum.
2)     Confidence is key
Visualise how you're going to beat your man. As three-time consecutive World Footballer of the Year, Messi strikes fear into the opposition before he's even set foot on the pitch. You will have to earn that fear and respect. Don't be scared to fail – the more a defender sees an attacker running at them, the more likely it will be they will back off. The stage is now yours…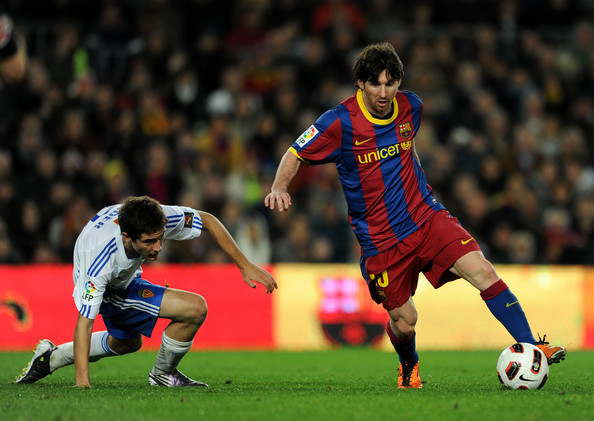 3)      Make sure you take a good first touch
Sounds simple enough, but it's a fundamental art that even some of the world's leading players have yet to fully master (Theo Walcott anyone?) Keep the ball moving on either foot. Whether you walk, jog or sprint with the ball, it's important not to kill the ball dead altogether. Messi has a deliberate running style, which involves attacking his opponent head-on. This reduces the amount of time the opponent has to set himself for the attack and keeps him guessing about the next move.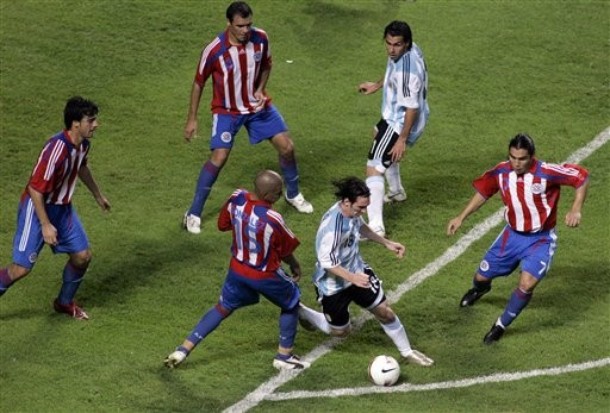 4)      Change of pace and direction
Messi's dribbling style is simple yet devastatingly effective. He does not rely on the turbo-charged pace and strength of a player such as Gareth Bale, nor the power, electrifying footwork and trickery of Cristiano Ronaldo. Instead, he elects to run directly at his opponent and uses his balance and turn of pace to slalom his way into space behind the defender.
5)      Decision making
Vary your play to ensure there's a purpose to every attack. Messi's greatest asset is his decision making. He rarely loses the ball; he's thoughtful and happy to embrace his role as a team player. Even if you've got the beating of a particular opponent, the element of surprise can be equally as effective. Whether you attempt to go inside or outside, attempt to take one touch or six, apply a one-two or use trickery, just don't be predictable!
You can see another post about how Messi runs with the ball here https://www.discountfootballkits.com/blog/messi-running-with-the-ball/
 Join us on Facebook for more football talk, photos and videos. Or follow us on twitter for the latest updates and to talk some more. But if images are what you're after then check us out on Pinterest, 'cos we're on there too.