It was one of the craziest, exciting and most dramatic transfer deadline days in recent history—perhaps even topping January 2009's Andrey Arshavin debacle—and deals were filtering through hours after the cut-off point as clubs prepared the relevant paperwork.
Not everyone did their summer business early like Aston Villa and Manchester City, with many teams left scrabbling around for their missing piece in the final hours.
Here, Discount Football Kits takes a look at the clear winners and losers from deadline day—who got what they needed for a good price, and who didn't? 
Winner: Liverpool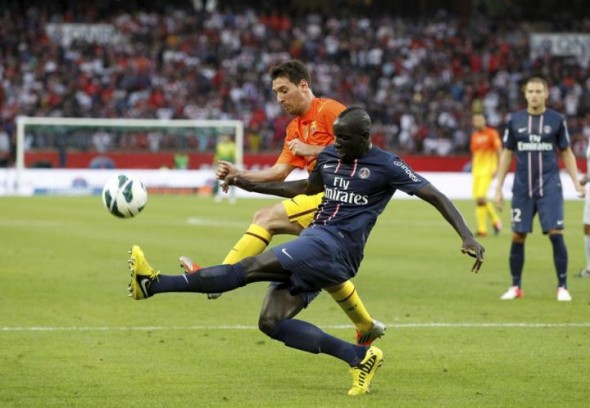 Brendan Rodgers was another who did his transfer work rather early, securing deals for Luis Alberto, Iago Aspas, Kolo Toure and Simon Mignolet before the club's preseason tours.
It was only Sebastian Coates' season-ending injury that left him in the lurch at centre-back, and he responded by reviving a deal for Tiago Ilori and splashing out on Mamadou Sakho.
Sakho is a wonderful capture, and the Frenchman, despite falling out of favour at Paris Saint-Germain, still has the potential to become one of the finest centre-backs in world football.
His signature, in exchange for approximately £15 million, is fantastic work, and while Ilori's deal—at approximately €10 million—is a little steep, the potential is certainly there.
Despite a wonderful performance against Manchester United, Martin Skrtel isn't part of the plan.
Loser: Manchester United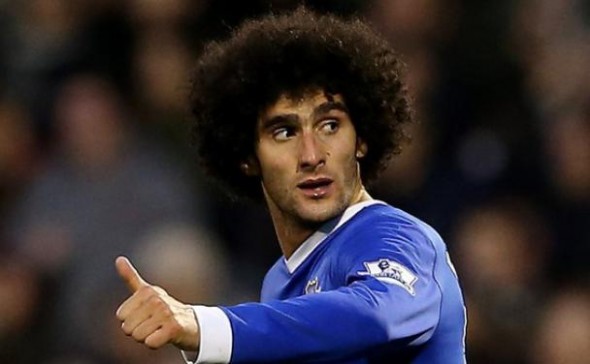 An awful day for Manchester United capped off an awful first summer for David Moyes and Ed Woodward.
Producing 11 different partnerships with new companies and opening sponsorships opportunities is fantastic, but the Red Devils needed new players more than anything else.
Midfield was the obvious target, and at one stage it seemed both Marouane Fellaini and Ander Herrera were set to join. That news was followed by murmurs of a Fabio Coentrao loan, and United fans began to think "this is a brilliant haul."
But the Coentrao deal didn't materialise, and the club refused to pay Ander Herrera's full €36 million buyout clause. Fellaini arrived at a price of £27.5 million—£4 million higher than the release clause in his contract that was valid until August.
Refusing to overpay for Herrera was a wise move, and Fellaini is a fantastic player who can solve a lot of issues at Old Trafford, but they could and should have done a lot better in almost every aspect.
Winners: Sunderland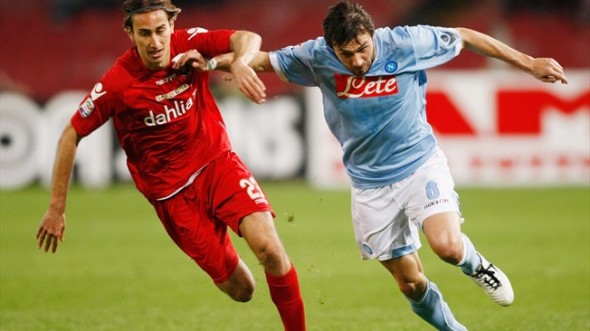 It's been a summer of ins and outs as far as Sunderland are concerned, with 14 new players and 13 released to other clubs.
That's Paolo Di Canio's work all over, as the moment he stepped through the door at the Stadium of Light, he moaned about poor quality players and shocking fitness levels in the group.
Deadline day was a good one, though, and it's pleasing to see him fill the needs that genuinely needed to be filled before the window closed.
He signed a full-back in Andrea Dossena, and while casual fans will sneer at the signing given his previously failures at Liverpool, he's been rather solid for Napoli over the past few seasons.
This releases Jack Colback back into the midfield, while he also shored up the front line with Fabio Borini on loan. Goals have been an issue, and the Italian can play wide of a designated front man to great effect.
Stephane Sessegnon didn't appear to fit in under Di Canio, and while he is an excellent player, they at least managed to recoup £6 million for the Benin international.
Loser: Chelsea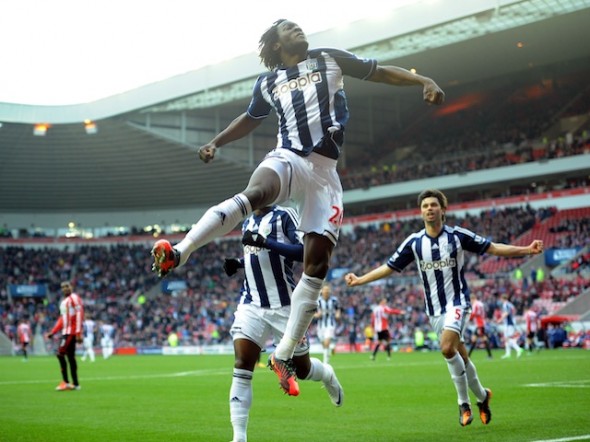 Jose Mourinho's actions on deadline day were distinctly unimpressive for a number of reasons.
He didn't purchase anyone and that's OK—Chelsea have one of the most incredibly stacked squads in the whole world right now—but his apparent want to screw other teams over in the striking department was absolutely bizarre.
He dangled the prospect of Demba Ba on loan over Arsenal's head for hours while they tried to sort out a deal, and at the last minute revoked the offer due to the Gunners being fellow title rivals.
It felt like a ploy to stop Arsene Wenger finding any striking reinforcements, wasting his time, but to make matters even worse, he sent arguably their best striker on loan.
When news filtered through that Romelu Lukaku was choosing between Everton and West Bromwich Albion for the season, millions gasped.
With Ba unreliable, Torres hot and cold and Samuel Eto'o an unknown quantity, why was the Belgian allowed to leave?