There are so many football goals out there that it can sometimes be hard to know what ones to go for, because of this we have created a simple guide to choosing your football goals.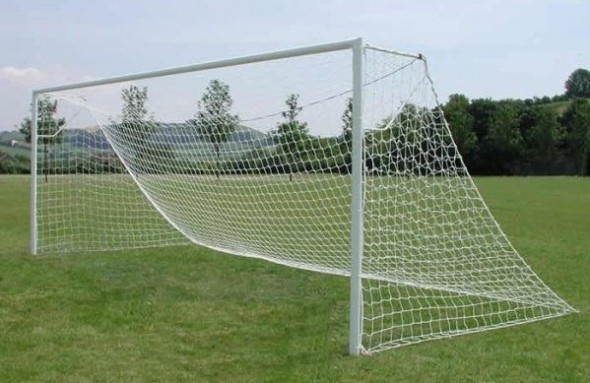 Player Age & Size of Posts
To ensure good player development it is important to ensure players are using the right size goals.
Having the right size goal for the recommended age group helps ensure correct technical development for players. The FA recommends that teams should not start playing in full size goals until U15-16's level.
You can see an image from the FA on what the recommended post sizes are for each age.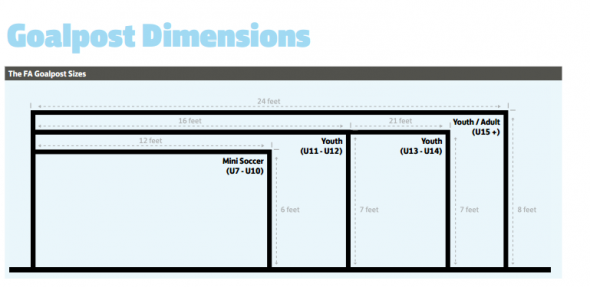 Smaller pitch, ball, and goal sizes, which are age appropriate have a number of benefits including;
– Improve player technique.
– Less focus on physicality
– Ensures more touches of the ball

If you are looking for a number of different size goals Samba specialise in small, mid-size, and large goals for use on the different regulation size pitches.
Samba goals provide the widest range of goals sizes and are a favourite for youth teams having been supplied to many Premier league academies like Man Utd and Chelsea.
Price
Full size club goals are more expensive but there are a range of cheaper goal options that can be used in other scenarios.
If you're looking for cheap goals to put in the garden then the UPVC goals are a perfect fit.
The most expensive goals available are the full size 24ft x 8ft metal goals.
Goal Sizes and Uses
Pop up goals are the smallest goals available, they are especially useful when it comes to aiding technical ability and shot accuracy in small sided training sessions.
Aside from the technical advantages pop up goals are also good for a kick about when you want to have some fun with friends and family!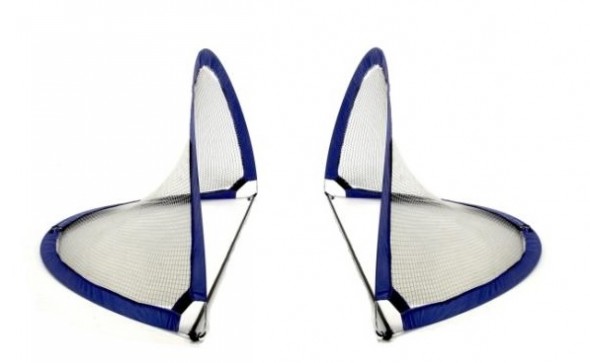 Another goal that is available for improving accuracy is the samba target goal 4ft x 2ft.
Safety
There are also safety considerations to bear in mind with goalposts of any size. You can read what the FA has to say about this here http://www.thefa.com/my-football/football-volunteers/runningaclub/yourfacilities/~/media/42e67e5df06c475c8be0bed035cd325b.ashx.
Following these simple considerations will help to make sure your local clubs get the most out of their football goals.