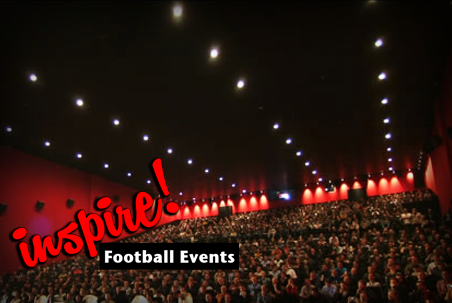 The Inspire! event is coming up this Sunday, every passionate coach should have that date etched into the diary. At Discount Football Kits we are exited about the event which is hopefully the first of many to come.
The coaching family has described Insprie! as "the one event every coach must attend this year".
It's a concept that is a long time in the running, TED style talks on in-depth football coaching and tactics.
If your not sure about whether you can justify the journey to Bristol Sunday you can take a look at the speakers who will be at Insprie! on the 'meet the speakers' section of the website. If you are able to make it down you are in for a treat with the following expert speakers.
Nick Levett @nlevett
Nick is improving the state of the grassroots game in his role as Youth National Development Manager at the FA. Nick is also an academy coach at Fulham FC.
Dick Bate 
Dick is the UK's youth football expert. His wealth of experience speaks for itself. Dick is now head of the Cardiff City youth academy.
Tim Lees @timlees10
Tim is curently the Wigan Athletic U16-U12 Development Manager and has worked closely with Roberto Martinez.
Tim was also a runner up in Nike's world freestyle competition. We found this video highighting some of his skills.

Louis Lancaster @LouisLancs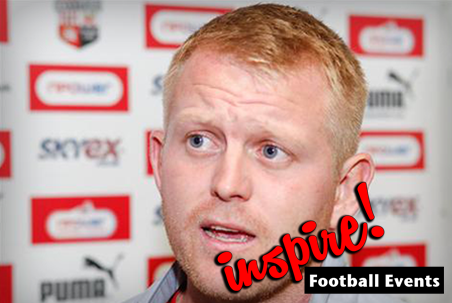 Our very own provider of quality grassroots training sessions Louis Lancaster who will be speaking on the tactical methodology of Jupp Heynckes, diving into  Bayern's treble winning season.
Dan Abrahams @DanAbrahams77;
Dan Abrahams is the expert in sport psychology and has worked at the highest levels in both football and golf. Dan is also a renowned author of books such as 'soccer brain'.
Michael Jolley @michaeljolley07;
Michael is the Crewe Alaxandra Youth coach. Michael is well worth a follow and may be looking to offer a mentoring service to coaches soon. Something that should not be passed up!
Mathew Whitehouse @The_W_Address;
Mathew is the author of 'The Way Forward – Solutions To England's Football Failings', a must read especially at a time when English football is so introspective. It is described as a "masterpiece" by the football times will continue to grow in popularity.
Jed Davies @TPiMBW;
Jed is the co-founder of Inspre! and the assistant head coach at Oxford University Centaurs. Jed is also a tactical expert on Spanish football and has recently produced a fantastic book on the Tiki-Taka style of play. We recommend this book to all coaches and will hopefully be bringing you an in-depth guide to this book soon!
There are still tickets available to the event. You can buy tickets by visiting the Inspire! website inspirefootballevents.com or follow inspire! on Twitter. Book Your Tickets Today!