Dundee have been chosen to become the 12th club in the Scottish Premier League and can look forward to a season among the elite.
Rangers can look forward to third division football. Maybe…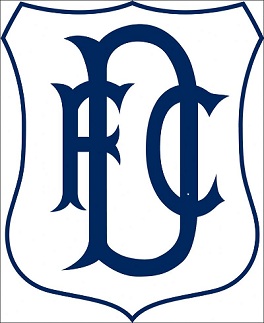 The meeting between the other 11 clubs was held at the SPL's annual meeting, where it was decided that Dundee should take the place of the now liquidated Rangers. Dundee, who play in the familiar dark blue football kit, were chosen as second place finishers in Division One, as opposed to Dunfermline Athletic who were relegated from the SPL before Rangers went into administration.
It's fitting that Dundee replace Rangers after their liquidation, because Dundee are an example that there is a way back from bankruptcy. Dundee went into administration and were docked 20 points in May 2010, which they responded to by going on a 23 game unbeaten streak – a club record at the time when they needed it most.
It only took a year before the club exited administration, with the Dundee FC Supporters Society Ltd being the major shareholder. This will be something the Rangers newco will be hoping to achieve, although they are still waiting to see if they will be able to start in Division Three, on the condition that they can regain their SFA membership.
If they are allowed back in it will be an unusual situation for the Rangers newco, who will travel to Brechin City. Brechin were expected to face Dundee on July 28th.
It will be a big climb down for the fans, although it wouldn't be surprising if the fan base stays the same. It will be needed as the revenue generated from selling football accessories, like footballs and tracksuits bearing the Rangers logo, could prove crucial to them staying in existence. Will the big names of Rangers and McCoist be enough to persuade quality players to play in the third division?
Dundee, who begin life in the SPL with an away game at Kilmarnock on August 4th, will be hoping to complete the regeneration of the football club by winning some football trophies.