Season after season, year after year and trophy after trophy Celtic remain to be the most dominating football team in the Scottish Premiership. In fact the last time Celtic DIDN'T win the Scottish Premier League was the 2010–11 season. Of course, with Rangers' going into administration and being put into the Scottish Football League's third division in 2012, left Celtic a clear path to the title and since then it has been constant domination.
Most recently, in the 2016/2017 season Celtic have managed to go unbeaten all season winning the treble in remarkable fashion. Recording an astounding 34/38-win ratio and a 30-point difference to second place Aberdeen, shows the devastating dominance Celtic Football Club has on the Scottish Premiership.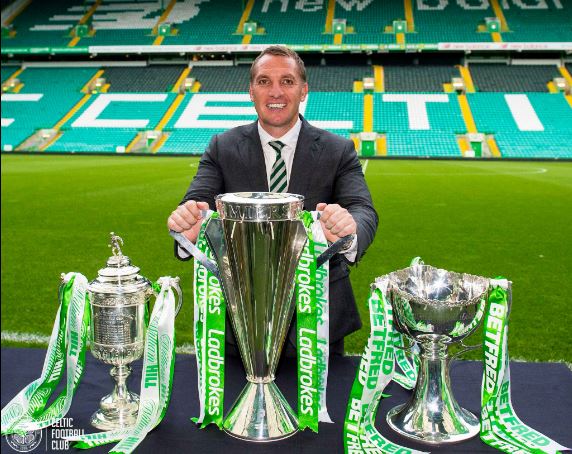 It seems like all the Glasgow giants need to do is simply show up in order to claim yet another Scottish Championship which questions the lack of real competition within the SPL. This makes you wonder whether Celtic are as good as they seem or whether this team is able to impose the same dominance in the English Premier League.
Let's take a closer look at what the football world has to say…
According to current boss Brendan Rodgers, his men could compete with the top 20 teams across the south of the border at the moment and could also make Celtic a European powerhouse given the financial backing. With a recent background with Liverpool, Rodgers claims Celtic would easily be able to compete amongst the top 6 including his former team, Manchester United, Chelsea, Arsenal, Man City & Tottenham.
However, Charlie Nicholas disagrees; "Celtic have been talking about this for 20 years and it isn't going to happen. As it stands now they wouldn't be close to the top six. I'm not being disrespectful to a team who have just turned champions. It's the reality. I couldn't see this team going in and being better than Everton, Arsenal, Manchester United and the four above them. I couldn't see it at all."
Celtic have certainly taken huge strides in the right direction under Brendan Rodgers however it remains an interesting debate as to whether they would be able to compete with the Premier League's most successful sides.
What do you think? Would Celtic take the EPL by storm and compete for the title or struggle to keep up?
Let us know in the comments!