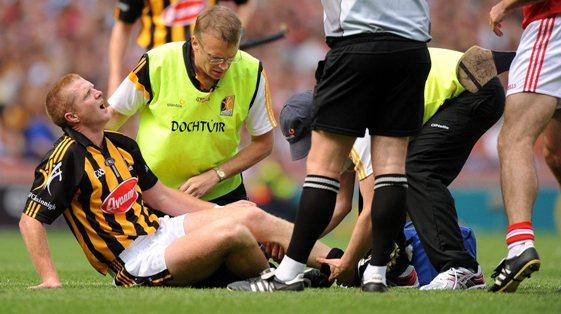 In 1888, the football league was created and 12 clubs battled to become English champions for the first time. The newly created competition led to clubs realising that safeguarding the fitness of their players made sense. This is when the 'magic sponge' first made its appearance on the touchline of football fields. The sight of a kitchen bucket of icy cold water and a sponge coming towards you, caused fear in a players heart (which is probably why it was so effective). Dowsing the injured body part in cold water and a pat on the back led to many a player 'run off', what initially seemed like a broken leg. Like football itself, pitchside management has advanced dramatically since then
With over 1.9 million people playing football each week, injuries are a common aspect of grassroots football. At grassroots level, the club 'physio' is normally a coach or a fan that has the basic first aid qualification. I would recommend the FA Emergency aid qualification (which is part of the level 1 coaching course) as a great foundation for anyone. Emergency aid includes CPR, control of bleeds and incident management.
For people that want to learn more, the FA's Basic first aid includes anatomy and physiology, on field assessment and information on common injuries in sport.
My advice is to have at least 1 person qualified in basic CPR in the club. CPR can increase your chance of surviving a cardiac arrest by 10%. If your club can afford one, a defibrillator can increase your chance of surviving by 30%. An example of this is the extraordinary story of Fabrice Muamba, who without a defibrillator, would have sadly died.
The management of a serious injury, such as a suspected broken leg or a major head injury should be to call 999, keep the player still but comfortable and await professional help. If unsure about moving a player from the field then don't. Await guidance from a medical professional.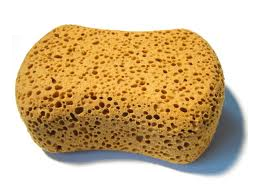 So what has replaced the 'magic sponge' on the sidelines? Well, the concept of the ice cold water on the injured area is still accepted today. Many professional physiotherapists carry iced water, cold sprays or cold packs in their physio bag. The effect of ice is to provide short term pain relief to the area. Ice represents the 'I' in P.R.I.C.E. This is an acronym for a set of guidelines for initial (24-48 hours) treatment of strains and sprains:
Protect – protect the injured area from movements that could cause further damage.
Rest – avoid activities that cause pain, swelling or discomfort. But it is important to keep the area moving within a pain free range.
Ice – as stated above. Ice for 15-20 mins at a time every 2-3 hours.
Compression – a compression bandage can help minimise swelling.
Elevation – this can aid with the drainage of the swelling. Keep the injured body part above the heart.
If pain and swelling does not improve after 24-48 hours, consult a medical profession (G.P., Physio, etc).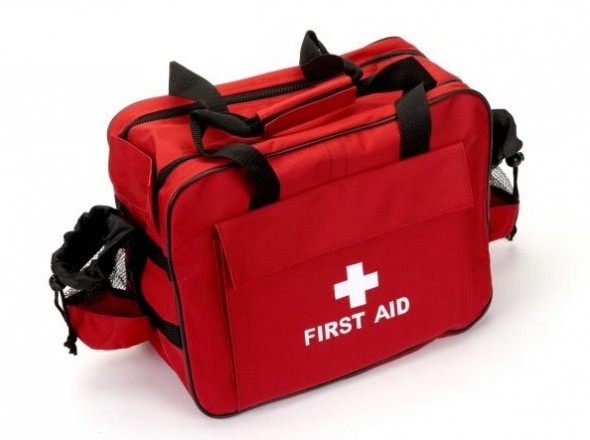 Other vital equipment in a physio bag should be:
Dressings and plasters – needed for any cuts and grazes. Antiseptic spray can prevent infections. Don't forget a spare shirt for any blood injuries.
Deep heat – great to get any sore or stiff muscles going.
Petroleum Jelly – to temporarily stop any bleeding.
Second skins – blisters are common, especially in preseason. Don't let them be an excuse to get out of the fitness work.
Tape – great to keep bandages, ice packs and shin pads in place.
These products and more can be found at https://www.discountfootballkits.com/First_Aid_Equipment .
A concept that has been heavily invested in professional football is injury prevention. Clubs have increased time spent in the gym to develop exercises and protocols to reduce the number of injuries. This concept may not have even been thought about by coaches at grassroots but now FIFA has come up with an injury prevention programme that is easy to implement (even at Hackney Marshes on a Sunday morning). The programme is called the 'FIFA 11+'. It includes basic on field exercises that can be done during a training session and warm up session to prepare the players for activity.
More information can be found at http://f-marc.com/11plus/home/ .
In conclusion, injuries are part of football. Developing knowledge in injury management and having the right equipment is important as it can mean someone returns to competition quicker or in more serious cases, can save someone's life.