The reason we're all fascinated and consumed by football is, most of the time, because of all the uncertainties it brings. And while not all of us are closely involved with the beautiful game, there is no lack of mad fans who think they know as much as Alex Ferguson or Jose Mourinho. But now they have a playground to prove their skills — the UEFA Champions League Fantasy Football offers the perfect chance for all arm-chair experts across the globe to pit their strategic plans against each other, for top prizes and glory.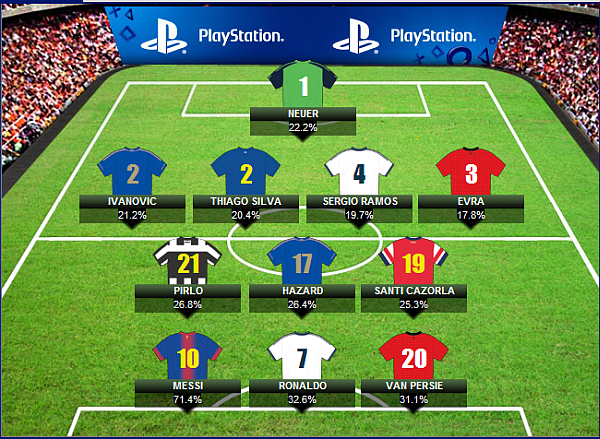 Another season of UEFA Champions League is all set to kickoff tonight and along with it the Fantasy Football league offered by UEFA. The premier football tournament in Europe has ardent fans across the globe who follow it — the official UEFA Champions League Facebook has not less than 3.1 million fans, and the fantasy league is poised to become a huge hit once again. With the clock ticking down before the first match, there is little time left for new users to sign up.
The new season of fantasy league promises plenty of opportunity for managers to get involved as there are ample transfer opportunities throughout the season. You can pick and manage players before every manage day depending on the transfer limit available and with a starting budget of €100 million, you can start off by picking a star-studded line up, in a smart fashion. You can pick a squad of 15 players that includes two goalkeepers, five defenders, five midfielders and three forwards and like in the case of any top manager, your chances of winning will depend on how well you spend your money and how cleverly you make your transfers.
With current top picks including Messi, Van Persie and Ronaldo, the road to victory will depend on how well you pick the surprises of the season.