When an ex-England and Man Utd defender closed the doors to the Manchester hotel in which he'd allowed homeless people to live free of charge for over three months, it was a timely reminder that, for all his charitable activity, Gary Neville is a businessman at heart.
In that three month period, he'd made a statement and helped improve the lives of a select few for a brief period of time, but Neville needed to get back to the reason he owned the hotel: to turn it into a revenue-making endeavour.
The ex-right back isn't alone in joining the ranks of UK entrepreneurs following a life on the football pitch. In this post, we've picked out 3 former football starts who have made it big in business.
Michael Owen
Formerly: striker
Currently: owner of horse racing empire and football management company and media personality
Who could forget that seemingly endless, darting run the young Michael Owen made as he effortlessly weaved his way towards the Argentinian goal during the 1998 World Cup? In a matter of seconds, he won the hearts of the nation and enjoyed an equally illustrious career at Liverpool.
Now, Owen is something of an empire-builder. Since kicking his last ball for Stoke City, he has invested heavily in his passion for horse racing, opening a stables in Cheshire which features 90 horses trained by Tom Dascombe.
Owen's other business interests include the Michael Owen Management company which provides support for young footballers. He is also a regular fixture on BT Sport, earning £1 million a year as a pundit and commentator. He's doing alright, is our Michael.
Frank Lampard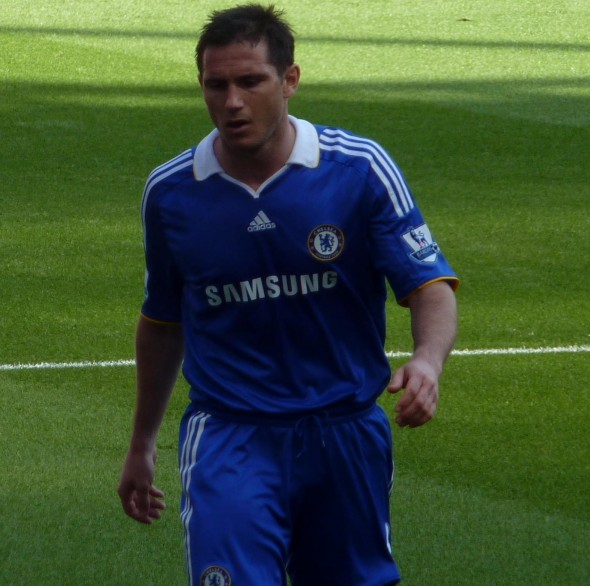 Formerly: Chelsea star midfielder
Currently: Property mogul and author
Ok, so Lampard is still technically playing across the Atlantic in Major League Soccer, but the height of his playing days in the spotlight are arguably over. Since then, he's built a property portfolio of £23 million and appears to be a dab hand at making handsome profits on bricks and mortar having sold a Tudor-style mansion in Surrey for £7 million (he bought it for £4 million).
The word 'author' might raise an eyebrow above, but it's true: Lampard signed a book deal which has enabled him to follow his dream of publishing child fiction. Unfortunately, Frankie's Magic Football series has been rather less successful than his property empire.
Damien Duff
Formerly: winger
Currently: talent management company investor
Duff played more than 390 Premier League games over the course of 17 years. A star at Chelsea and for his native Republic of Ireland, the winger, who Jose Mourinho once described as having a 'killer instinct', is now deeply involved in talent scouting.
Having teamed up with Republic of Ireland rugby captain Brian O'Driscoll, the pair invested in IKON Talent Management, a Dublin-based firm at which they act as mentors for burgeoning sports stars.
Duff has bigger ambitions, though, and is keen to expand their involvement with IKON to represent entertainers in the hope they can become an established and recognised talent agency.