As David Luiz sent a 30-year pile driver into the Liverpool net, it emphasised his revitalisation back at Chelsea this season.
The sharp collective intake of breath in West London when it was announced the fun-loving Brazilian would be returning was profound. Had Antonio Conte taken leave of his senses?  The up till now sensible and pragmatic Italian had made a massive mistake before his feet were under the managerial table, hadn't he?!
Well… Not quite.
For all of Luiz's faults defensively, when played in the correct system, he's as good as, if not better than, his contemporaries. He's been practically faultless this season which is in stark contrast to the end of his tenure at the Bridge first time around and for some of his time at PSG.
Arriving from Benfica in 2011, Chelsea fans liked what they saw from Luiz, from his very first start, a game against Fulham where he was awarded the man-of-the-match. His first goal for the Blues just two months later couldn't have come at a better time, against Manchester United in a 2-1 victory.
Something of a cult-hero, the Brazilian was a new breed of old school grit mixed with new age athleticism and goal-scoring prowess. Luiz was, very much, the modern-day all-round defender.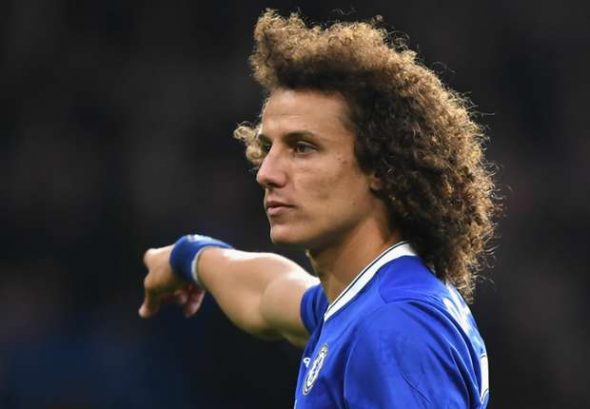 Within a year, he'd play a full part in helping Chelsea land the Champions League title, particularly when he was named man-of-the-match in the second-leg of the Round of 16 tie against Napoli. 3-1 down from the first-leg, Luiz helped mastermind an epic 4-1 win.
His stock was absolutely on the rise at this point in time, but within two years he was considered surplus to requirements. Despite a level of performance that was steadily decreasing, Chelsea somehow managed to secure a world-record figure for a defender when they sold him to PSG in June 2014 for £50m.
Two quadruples in two seasons in the French capital doesn't really tell the fully story of his time at the Parc Des Princes.
Who can forget how Luis Suarez made him look invisible on the way to curling in a beautiful goal for Barcelona, the Catalans ending the season as treble-winners.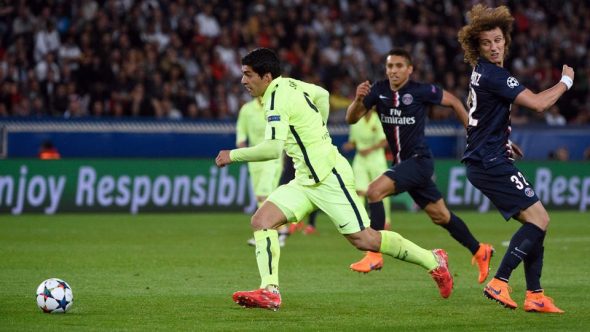 Perhaps it was his desire for the more continental style of defending, of being on the front foot and willing to bomb out from the back in order to win challenges and aerial balls, but which is a high-risk strategy which exposes him when it doesn't work.
That was certainly the feeling around Stamford Bridge when the news broke that he was coming back, and the principal reason why it was expected his move would be doomed to failure playing in a system which requires strict adherence and low risk from Conte.
Whatever reservations the supporters and critics may have had, they've all been proved wrong by a maturing player who has continued to add other elements to his game. He is completely committed to Conte's way of playing which allows him freedom of expression within the structure.
Still only 29, there's room for even more improvement before he hangs up his boots.
The proverbial phoenix rising again from the flames.
Summary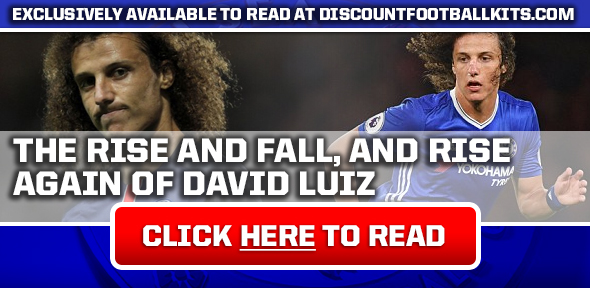 Article Name
The Rise and Fall, And Rise Again of David Luiz
Description
Brazilian defender David Luiz returned to English side Chelsea in 2016 after he failed to maintain his impressive start to an initial spell at the club. Jason Pettigrove details the centre halves' fall from grace and rise to prominence in Conte's title-winning side.
Author
Publisher Name