Walter Mazzarri's Napoli have been one of the premier tactical phenomenons in world football over the past several years, with the 2012-13 season in particular grabbing all the right headlines.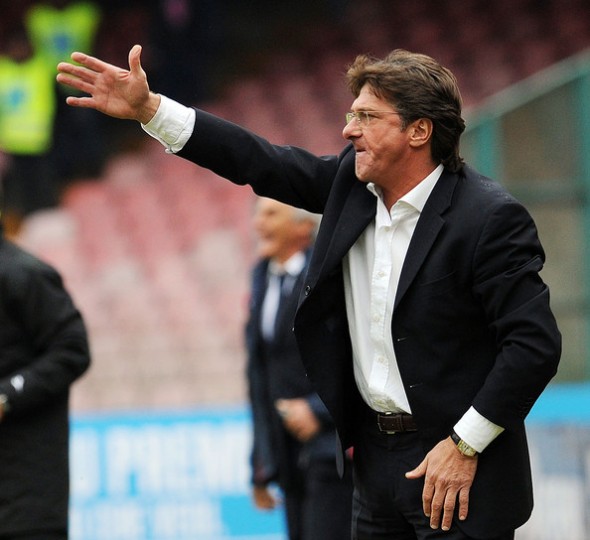 They're fast, they're incisive, they boast world-class attacking stars and a particularly steely defence; Edinson Cavani has recorded successive 30-goal hauls in an intriguing system that suits him, while Italian sides throughout Serie A have sought to copy the blueprint Mazzarri has set out.
How've they done it?
It started with the three-man defence, which Mazzarri is rarely credited for bringing back into fashion. Coaches such as Andrea Stramaccioni (Internazionale), Aurelio Andreazzoli (AS Roma) and particularly Antonio Conte (Juventus) have drawn praise for their tactical experimentation, but it was the Napoli head coach who pioneered the return.
Conte ended up settling on the 3-5-2 after failing to find a left-back suitable for the 4-4-2 or the 4-3-3—Giorgio Chiellini is a monstrous defender but is severely limited in an attacking sense.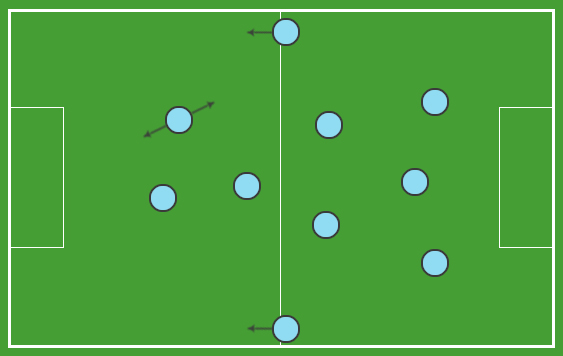 Mazzari had been plying the formation months beforehand, but Conte's venture into the UEFA Champions League this season brought focus to it.
It starts with Paolo Cannavaro as the centre of the three, and placed either side of him is a forward-thinking centre-back capable of roaming up the fied into the gaps and up the touchline.
AC Milan splaying in adidas. View our range of adidas football kits.
Hugo Campagnaro has impressed on the right, while Miguel Britos fills in on the left.
The two outside centre-backs—and in particular Campagnaro—form a truly important part of the attack as well as the defence, and can free up Napoli's key players without the opposition realising it.
In any system that houses wing-backs, an emphasis will be placed upon them to drive their sides up the field. The importance of the wing-back winning their individual duel with their marker and physically carrying their colleagues up the pitch 10, 15 or 20 yards cannot be underestimated.
Napoli's primary mode of attack is through Christian Maggio's roaming runs down the right-hand side. He's a touchline monster, tenacious in the sprint and boasts super close control: A true wing-back who never quite fit at right-back or right-midfield, this is his calling.
He wins most battles, even against the most defensive and careful opposition such as Federico Peluso of Juve, but when he comes across a particularly stubborn assignment, Campagnaro bombs forward through the channel and double-teams the opposing full-back.
It leaves two in defence and will likely see a midfielder drop in to form a three, and it can be the difference between advancing into a crossing position or being penned in your own half.
Carlos Zuniga, on the other side, is just as direct, just as pacey and just as willing to go one vs. one with his marker—to contain Napoli you need two good full-backs as a start, and the solid platform of three at the back, in addition to a conscientious midfielder, makes them tough to counter.
All of the midfielders can run with the ball at their feet, and this appears to be a staple in the Mazzarri training regime.
Chief playmaker Marek Hamsik gets the adoring glances, but Blerim Dzemaili has blossomed late in the season and looks confident running at players.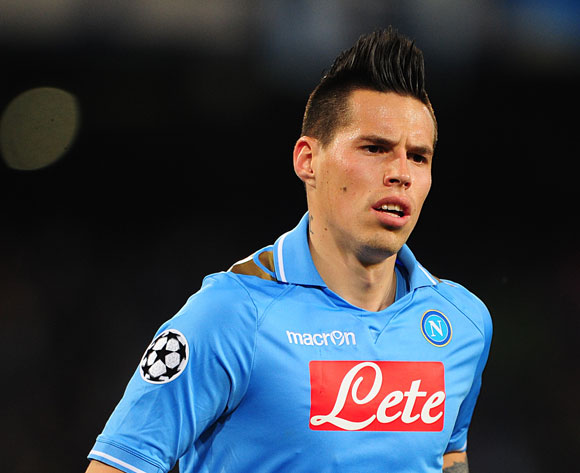 Quick buildup play and fast interchanges allow the Partenopei to move the ball from defence to attack quickly, and it's rare they'll delay the ball's journey from Campagnaro to Edinson Cavani.
Ezequiel Lavezzi was key to this, playing in a free role from a No. 10 position and drifting across the field. He'd pick the ball up and break—much like Marco Reus does for Borussia Dortmund—picking out passes and forward runs or shooting from range.
This season he's been replaced, first by Hamsik, now by Goran Pandev, and Mazzarri has stuck with the Macedonian after proving his ability in a vital role.
All that good work from all over the pitch leads to one man: Edinson Cavani. The Uruguayan has been in sensational form all season, tracks back to help his midfield and dribbles proactively from deep.
His eye for goal is fantastic, his heading skills superb, his passing and linkup play thoroughly underrated.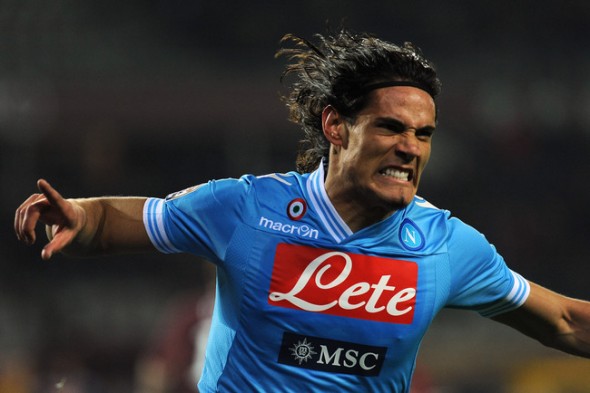 Mazzarri may have crafted the perfection formation for his side, but he never goes long without tampering with it: He can switch to a 3-4-3 or a 4-3-3 with ease, and when chasing the game against Juve he tried three different systems inside 20 minutes, one of which featured Hamsik as a false-nine.
Napoli have had to deal with departures that would rip the very seam out of most clubs, but Mazzarri—like many of the more efficient, modern managers—has learnt to change rather than seek to directly replace.
What does the future hold for Napoli and Walter Mazzarri? Partenopei fans will be anxious heading into the summer, but can look back on a fine season of football.